Polar H10 Heart Rate Monitor Unveiled With GoPro Connectivity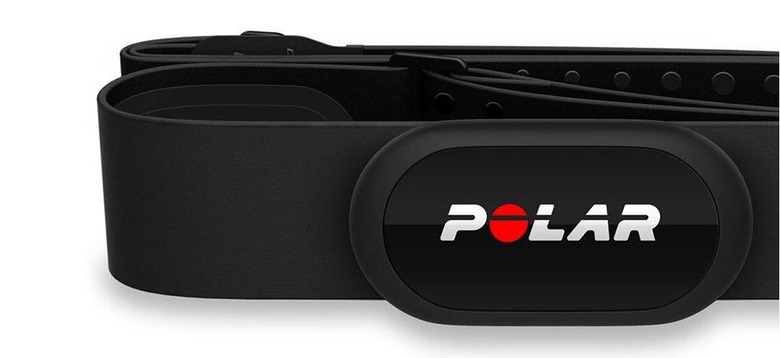 Polar has introduced a new Polar heart rate monitor strap called the Polar H10, a sensor that wraps around your chest to keep track of your heart rate as you move about or exercise. This strap, as with a couple of other Polar models, is compatible with your GoPro devices to overlay heart rate data onto your action camera videos, providing yourself and viewers with an extra layer of data.
The Polar H10 heart rate monitor comes in the form of a strap rather than a wrist wearable. The company says its new model has extra electrodes designed to prevent interference for better and more accurate heart rate capture. The model itself is simple in design, comprised of a black strap with an oval Polar-branded sensor in the middle.
According to Polar, the H10 is compatible with many dozens of the top fitness apps, meaning it'll likely work with whatever fitness app you use on your phone. It also works with the company's own Polar Beat app. The chest strap is also compatible with the new and older Polar products, assuming they utilize Bluetooth LE or 5kHz.
The heart rate strap is also compatible with the Polar Team solutions and the Polar club, as well as some unspecified indoor gym equipment. This model features Bluetooth LE, a 5kHz transmission frequency, and it is waterproof to depths as low as 30 meters. The unit also has a replaceable battery size CR2025. Polar will make this model available in the first quarter of this year for $89.90 USD.
SOURCE: Polar