Pokemon Trading Card Game for iPad inbound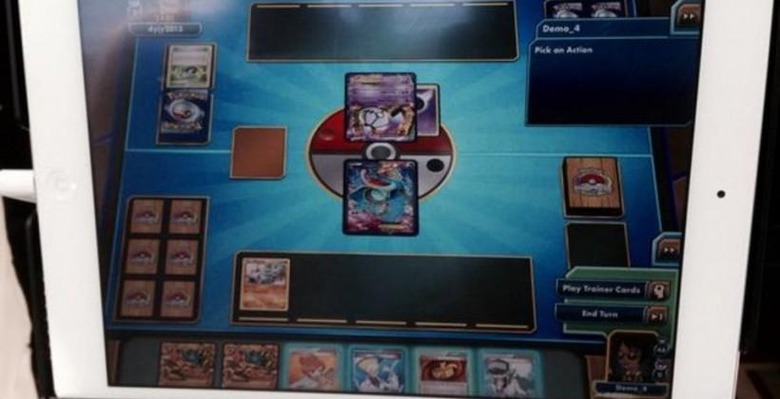 Pokemon fans running Windows or Mac have been able to play the Pokemon Trading Card Game online for a while now via their respective computers. In the near future, however, that ability is set to be extended to cover those who prefer to game from the comfort of their iPad.
The information comes from Josh Wittenkeller, who fired off a tweet this morning with the image featured above (and in the gallery below, for the full-size resolution). He tagged the tweet with #PlayPokemon, and made it clear which game we're looking at.
"It looks like Pokemon TCGO is in works for the iPad! Should be a huge way to expand the game." The game visible on the white iPad's display looks similar to the online game, giving gamers a good idea of what to expect.
According to Polygon, a Pokemon Company rep confirmed the game announced in the tweet, but didn't say when we'll see it hit digital shelves. It has been said that some attendees of this weekend's Pokemon World Championship have been given a demo of the game, indicating we could officially see it launch in the next couple days.
VIA: Polygon