Pokemon Sword and Shield Direct announced: Release date incoming?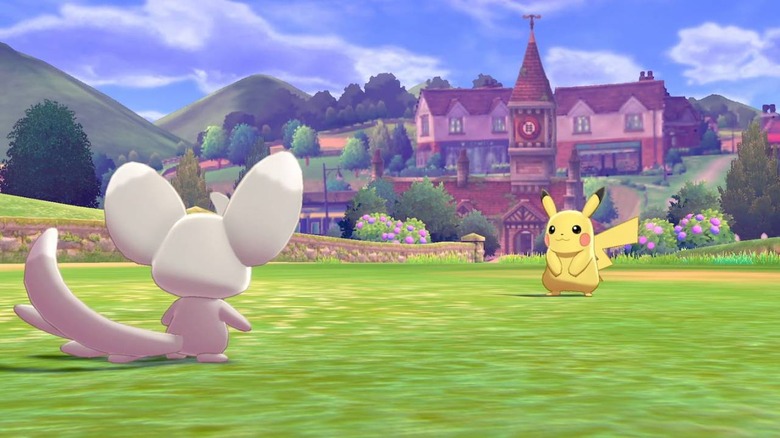 If you thought that Nintendo was going to stay tight-lipped in the run up to E3 2019, it looks like you were wrong. Not only did we get a Nintendo Direct centered around Super Mario Maker 2 a couple of weeks back, but Nintendo has announced yet another Direct for Pokemon Sword and Shield. It'll be happening before E3 too, which certainly paves the way for some surprise announcements during the big show.
Nintendo has revealed that this Pokemon Sword and Shield Direct will take place on June 5th, 2019 – eight days from now – at 6 AM Pacific/9 AM Eastern. The show will run for roughly 15 minutes and will be entirely dedicated to Pokemon Sword and Shield, so those who aren't really interested in the latest from the Pokemon series can confidently give this a pass.
Tune in on June 5 at 6 a.m. PT for roughly 15 minutes of new information on #PokemonSwordShield for #NintendoSwitch in a livestreamed Pokémon Direct presentation.https://t.co/d1Xx3bDbhq pic.twitter.com/sNypwrc09d

— Nintendo of America (@NintendoAmerica) May 27, 2019
There's still a lot to learn about these new Pokemon games, but one thing on everyone's mind is the matter of release dates. We still don't know when these games will launch, with Nintendo only saying that they'll be here before the end of the year. Perhaps we'll finally get a specific release date during this Direct? We'll be keeping our fingers crossed.
There are also quite a few people who want to learn Sword and Shield's starter typing, particularly whether or not Scorbunny will evolve into a fire/fighting dual-type like so many fire starters before it. When you count remaining questions about the narrative, the post-game content, and the new Pokemon being added in generation eight, there's plenty that this Direct could cover.
June 5th's Nintendo Direct will be broadcast in the usual places (Twitch and YouTube), but it's worth mentioning that tonight The Pokemon Company will be livestreaming a separate press conference on Pokemon.com. There's no news on what to expect, but the show starts at 6 PM Pacific/9 PM Eastern for those who want to see what The Pokemon Company has on deck.