Pokemon Mystery Dungeon: Gates to Infinity for Nintendo 3DS set to release on March 24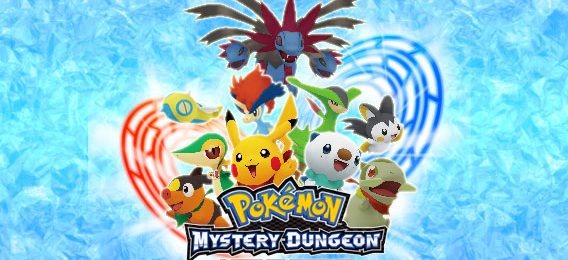 Pokemon is at it again, folks. Nintendo has announced that the next Pokemon Mystery Dungeon game, Gates to Infinity will be released on March 24 in North America exclusively on the Nintendo 3DS. The latest instalment in the popular sub-series will allow 3DS owners to use the portable console's camera to scan objects and access new locations.
Pokemon Mystery Dungeon: Gates to Infinity marks the series' debut on the 3DS portable gaming device, and Nintendo promises that the new game will have "vibrantly detailed 3D graphics" and will come with more than 20 Mystery Dungeons that change every time they're entered. The developer touts that "nearly limitless adventure awaits players".
Furthermore, players can actually become Pokemon characters themselves. You can choose from five popular Pokémon, including Pikachu, Snivy, Oshawott, Tepig, or Axew. Then, you can journey your way through different dungeons, and battle and befriend other Pokémon characters, as well as collect different types of treasures.
The changing dungeons are the game's top selling points, since they change their form every time a player enters, which means that items and treasure within a Mystery Dungeon will change location every time you re-enter it. Gamers will be able to purchase Pokemon Mystery Dungeon: Gates to Infinity at retail stores or on the Nintendo eShop.