Pokemon: Mewtwo Strikes Back - Evolution arrives on Netflix next month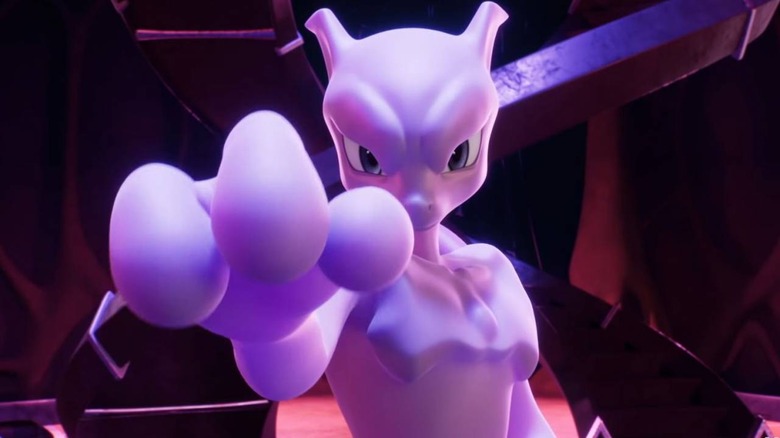 Back in 2018, The Pokemon Company revealed that it was making a CGI remake of the first Pokemon movie, Mewtwo Strikes Back. Among the 20 or so Pokemon movies, Mewtwo Strikes Back is arguably the most well known, as it debuted in theaters in 1999, when Pokemania had grabbed seemingly every child in the western world. At the time it was revealed, the remake was only confirmed for Japan, but we learned today that it's been localized for the US as well.
While Mewtwo Strikes Back – Evolution (as the movie is officially called) won't be premiering in theaters, it will be streaming through Netflix. The movie will be added to the streaming service on February 27th, 2020, and it'll be a Netflix exclusive.
The movie, which is set toward the end of the first season of the anime series, follows Ash, Misty, Brock, and their Pokemon as they go toe-to-toe with Mewtwo, who at that time was among the most powerful creatures in the Pokemon universe. The movie also features Mewtwo's counterpart, the mythical Pokemon Mew, who is rarely seen in both the games and the show.
It was also one of the few Pokemon movies to get a theatrical release here in the west. After the first five movies in the series, Pokemon films were released direct-to-video in many regions outside of Japan, though lately that trend has seen something of a reversal with the releases of Pokemon: I Choose You and Detective Pikachu.
In any case, if you've got a soft spot for Mewtwo Strikes Back, you'll be able to catch its CGI remake next month on Netflix. For now, Netflix and The Pokemon Company have released a new trailer for the movie that showcases more of its animation and also its English dub. Check it out embedded above.