Pokemon Masters lands on iOS and Android with release day woes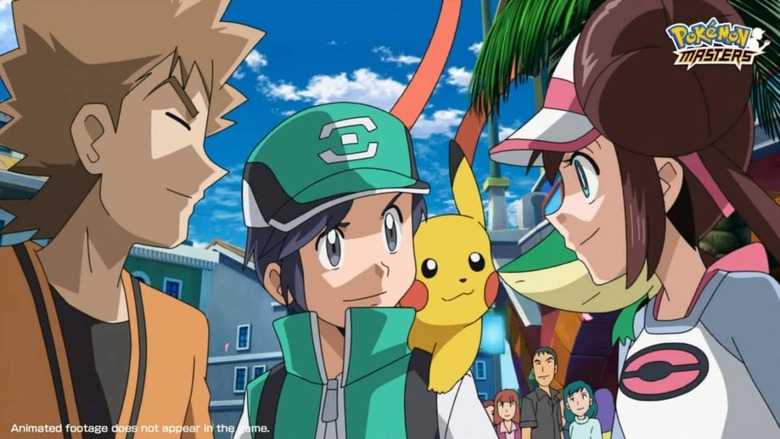 After a summer full of teasers and trailers, Pokemon Masters is now available on Android and iOS. The latest mobile game to leverage one of Nintendo's franchises, Pokemon Masters follows in the footsteps of other games like Dragalia Lost and Fire Emblem Heroes. That means it's a gacha game, so you'll be forming your team by randomly summoning trainers and their Pokemon.Pokemon Masters is as much about the trainers from the games and the anime as it is about the Pokemon themselves. You'll be forming a team of three trainers in this game, who are each paired with a signature Pokemon. So, for example, if you have Brock on your team, he'll use Onix in battle, while Misty will use Starmie, and Whitney will use Miltank.
I've been spending a little bit of time with Pokemon Masters since it launched, and it seems like a pretty straightforward game. Summoning new Sync Pairs – as these pairings of trainers and Pokemon are officially called – has the potential to get expensive, and the game is certainly willing to sell you gems, its premium currency, for summoning. At the very least, the game looks really good, but if you're not a fan of gacha mechanics or grinding, then it probably isn't for you.
At the moment, the game is experiencing some launch difficulties. Shortly after launch, server stability was a pretty major issue for a lot of players, and though DeNA (the game's developer) says that those issues have now been resolved, there's an ongoing problem that's preventing some players from being able to access the shop.
Such problems aren't exactly uncommon when a highly anticipated game launches – WoW Classic fans know that reality all too well at the moment – but regardless, hopefully it isn't long before all of the bumps have been smoothed out. If you're interesting in checking it out, you can grab Pokemon Masters now from the Google Play Store [download] or the iOS App Store [download].