Pokemon GO Snapshot brings Pokemon Snap into the real world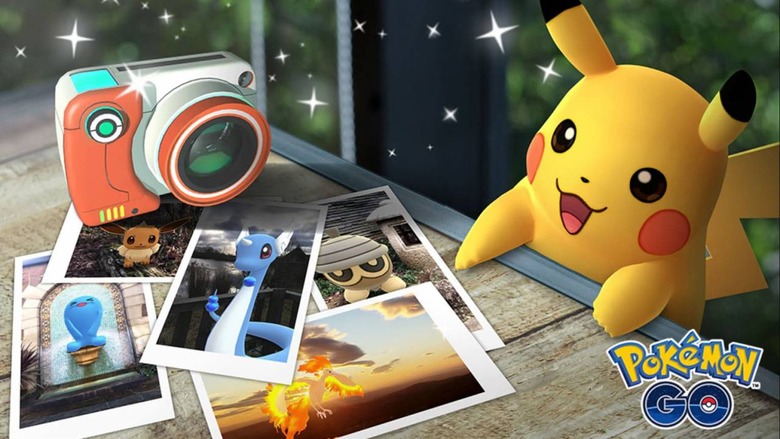 Last year, Niantic rolled out a Pokemon GO feature it called AR+, which enhances the in-game augmented reality effect when you've got it turned on. After that feature launched, a lot of people starting sharing screenshots of their Pokemon encounters, which in turn led to the development of another new feature that Niantic is announcing today. Dubbed Pokemon GO Snapshot, this new functionality should make it easier to take good looking pictures of your Pokemon with the real world as a backdrop.
Snapshot can be used with any Pokemon in your collection, and taking photos with it sounds like a fairly simple process. Snapshot can be accessed in two different places, either by using the camera in your item bag or by selecting it while looking at individual Pokemon. Once you've started up Snapshot and selected the Pokemon you want you photograph, you'll choose where your Pokemon should stand by tapping the screen and tossing its Pokeball to that spot.
In a blog post today, Niantic explains that you'll then be able to move the Pokemon around and reposition to get the composition just right. There'll also be some degree of interactivity with your Pokemon, as swiping across it will get its attention and cause it to look directly at the camera.
All of the photos you take while using Snapshot are saved to your device, and you can also link up various social media accounts for the purposes of sharing your photos there. Niantic simply says that Snapshot will be arriving in Pokemon GO "soon," so it sounds like we won't be able to use it right away.
Still, when it is live, we'll all be able to become Pokemon photographers, and with no sequel to the much-loved Pokemon Snap in sight after all these years, we're sure some people are going to love to dig into this feature. We'll let you know when Snapshot is live in Pokemon GO, so stay tuned for more.