Pokemon GO Is A No-Go At GDC 2016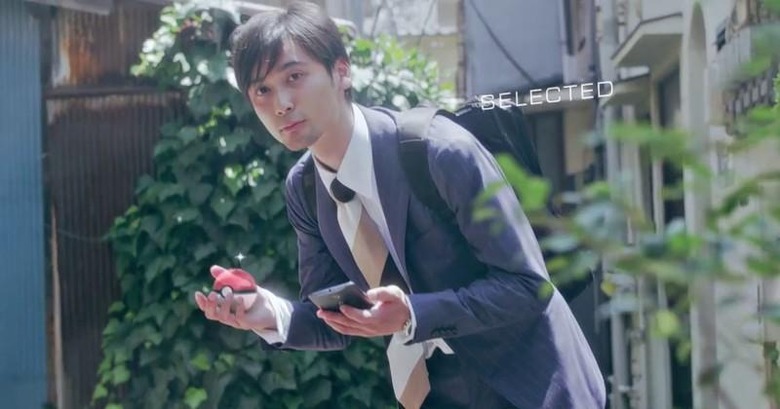 Pokemon fans, and gamers in general, waiting to see a glimpse of a Pokemon adventure carried out in the real world will have to wait a bit longer. Niantic, the former Google subsidiary that is taking on the monumental task of bringing Pokemon GO to life has just confirmed that they are, indeed, not showing up at GDC 2016 this month. It is undoubtedly a disappointing development less than two weeks before the world's largest game developer event, but Niantic CEO John Hanke is assuring what could turn into an angry mob that it is all for the best.
The reason, some might call it excuse, given is your usual need for more work done for a better product. In this case, it is almost as if Niantic is snubbing appearing at GDC in order to "focus on getting the product ready for beta test and launch". That might have been understandable had the company said so way before the event's schedule was published. As it stands, it might sound like the company might have run into some glitches that would be too embarrassing to let out in public.
Here's Hanke's statement to Game Informer in full:
"We have decided to forego our GDC talk on Pokémon GO in order to focus on getting the product ready for beta test and launch. As much as we hate to disappoint those in the industry attending GDC, we feel our time and energy right now are best spent on making sure every aspect of the product is where we want it to be."
Niantic isn't new to augmented reality, and Pokemon GO is practically an AR game, but it has been rather low key until now. Formerly under Google's wings, Niantic successfully launched and maintained the popular but niche Ingress AR mobile "game". While that is no small undertaking, adopting an internationally known and loved franchise is a completely different ballpark.
The company was able to raise $30 million last October, pooling funding from Google, Nintendo, and The Pokemon Company. Last month, it was able to get another round of funding, this time raising $5 million. Suffice it to say, the project is pretty well funded. Not much is known about Pokemon GO at this point, which only raises the stakes even higher. A GDC presence would have helped ease apprehension and skepticism, though that is off the table now. We'll probably have to wait for the beta test, or some time close to it, to get a closer look at the game.