Pokemon GO celebrates Pokemon Day with partying Pikachu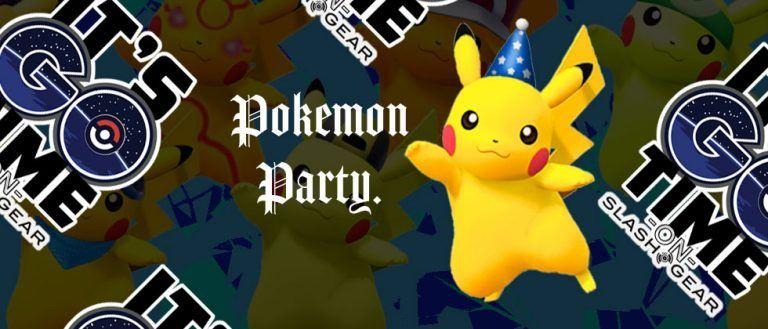 Pokemon Day is coming up at the beginning of next week, and Niantic has something lined up for Pokemon GO players in celebration. Beginning on Sunday, February 26th, any Pikachu you encounter in the wild will be wearing a party hat for Pokemon Day. Luckily, this event is lasting longer than a single day, giving you plenty of time to capture a party Pikachu even if you don't log in on the 26th.
In fact, the whole celebration lasts until March 6 at 1:00 PM Pacific time, which means you'll have just over a week to hunt down a Pikachu of your own. Once the celebration is over, your Pikachu gets to keep his hat and serve as something of a badge that shows you participated in the event.
Pokemon GO recently received a massive update that adds a bunch of new content. Specifically, more than 80 new Pokemon from Gold and Silver were added, mostly completing the roll out of second generation monsters. Those new Pokemon join previously released baby Pokemon, which made their way into the game a few months back.
This update also added a bunch of new items to the game, from new berries that you can use in battle to items that are used to make some Pokemon evolve. There's still plenty of mystery surrounding this update, but those secrets are being quickly uncovered by the Pokemon GO faithful.
The Pokemon Day celebration in Pokemon GO kicks off on February 26 at 1:00 PM Pacific time. Other celebrations will be taking place around the Pokemon universe, with the Pokemon TV app offering up free movies and the Pokemon Trading Card Game Online doling out extra bonuses for players all week. Are you going to go track down a party hat Pikachu?
SOURCE: Niantic