Pokémon Conquest launches for Nintendo DS on June 18th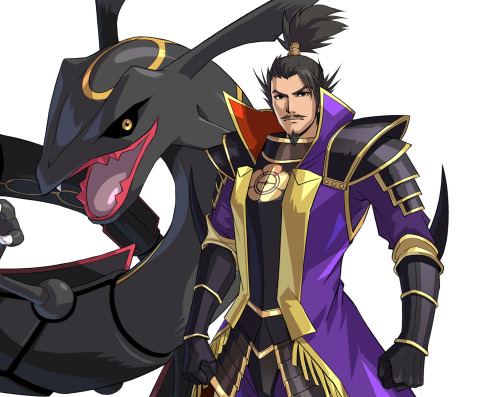 Nintendo has announced that they'll be bringing a new Pokemon game for the Nintendo DS to the United States, called Pokémon Conquest. The game will be a locally translated version of an exisiting Pokemon game in Japan, Pokémon + Nobunaga's Ambition. The game will also be playable in 2D on the Nintendo 3DS, and be released on June 18th.
In the game, players will move away from familiar characters and instead play a Japanese warlord who is paired with a Pokémon. Nintendo say that the duo "set out to recruit Warrior allies to strengthen their growing kingdom. Along their journey, players will encounter a variety of Pokémon, as well as Warriors and Warlords inspired by the Japanese feudal era."
Interestingly, the game wasn't made by Nintendo, instead developed by Tecmo Koei. The game uses strategy RPG elements as opposed to traditional Pokémon gameplay too. The reception when the game was released in Japan was good, with reviewers praising the replay value and the easy to understand concept for children.
The game will feature over 200 Pokémon, including some from the recent Pokémon Black and Pokémon White games. You'll be able to pick it up on June 18th, so if it sounds like something that takes your fancy, remember to pre-order when those links go live.