Pogo Connect pressure-sensitive Bluetooth stylus announced, up for pre-order now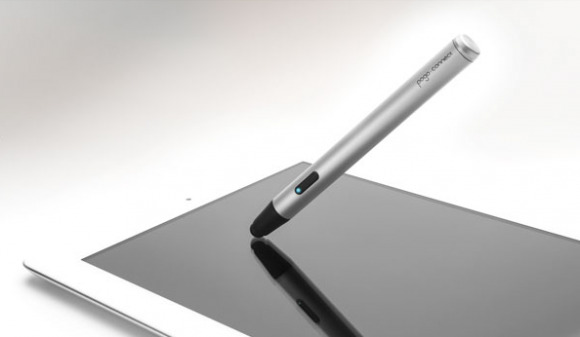 A good stylus is a must for anyone looking to do some doodling or handwriting on their iPad. Obviously, there are a ton of different styluses to choose from, but most don't give us the features that we really need. Ten One Design has announced — what they claim to be — the world's first pressure-sensitive Bluetooth 4.0 stylus called the Pogo Connect.
This new stylus boasts a magnetic tip system, which allows the tip to be easily removed, while also keeping it securely fastened. The company says that this special magnetic system leaves the door wide open for the possibility of releasing new interchangeable tips in the future. There's also Bluetooth 4.0 on board, which allows for quick and easy pairing directly with an iPad in order to take advantage of some pretty slick features like pressure sensitivity and palm rejection capabilities.
Ten One Design says that the Pogo Connect is the first of its kind and includes new patent-pending technology called Crescendo Sensor, which makes the tip extremely responsive to pressure and recognizing the slightest touch. They say that Crescendo Sensor works at all angles and provides hundreds of different pressure levels.
The stylus is fully compatible with 16 iPad apps so far with more to come in the future. Some notable ones that the Pogo Connects works with are Brushes, Zen Brush, FlipBook HD, and SketchBook Pro. The stylus is powered by a single AAA battery and said to last "for months." The Pogo Connect is available for pre-order now for $79.95.