Pocophone F1 teardown: easy and surprising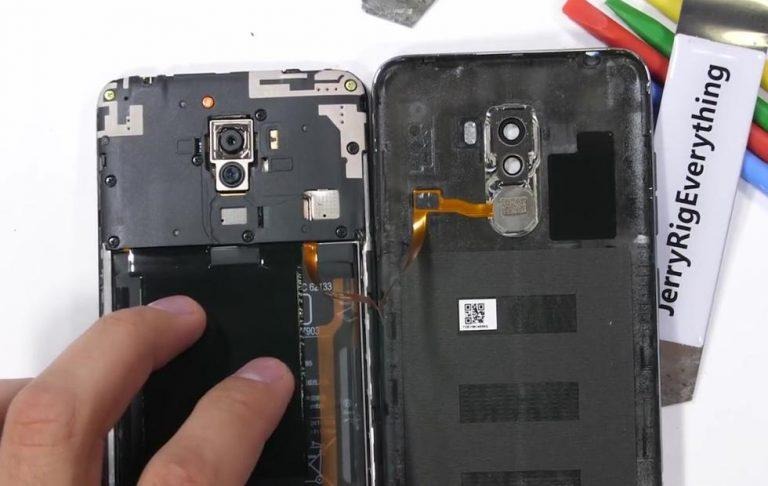 Xiaomi's Pocophone F1 is poised to snatch the title of "flagship killer" away from OnePlus. But unlike OnePlus, the Pocophone is unabashedly a budget phone that spreads a lot of plastic around. JerryRigEverything, however, proved that, at least on the outside, the smartphone is just as sturdy as more expensive flagships. Now the popular YouTube channel is opening up the phone that lived to see if it is just as impressive on the inside as it was on the outside.
One of the benefits of using plastic is that you are unlikely to apply a unibody design. In other words, it's easy enough to pry Pocophone F1 open after removing just two screws. And with no waterproofing, there was no sticky adhesive to foil YouTuber Zach Nelson. That said, he does note that the display is tightly tucked into the plastic back cover, which is what helped keep the screen from popping off during the bend test.
Inside are more screws and not much else keeping things down. Aside from the glue under the battery. Amusingly, the Pocophone F1 does have some water ingress markers to tell you or technicians if water did get into the phone. It might not be waterproof but you'll at least know if it was damaged by water.
Surprise number two is the phone's liquid cooling system. Not exactly surprising since Xiaomi boasted about it. What's surprising is how it uses practically the same technology as Samsung, minus the large copper plate. Who says you have to pay a lot to keep your phone cool.
Although we're still waiting for iFixit's verdict, the Pocophone F1 already seems to be one that will be easy to take apart and, therefore, easy to repair. While Xiaomi naturally had to cut corners to bring the price low, it still raises the question of how much you're actually paying for more expensive smartphones when something like the Pocophone F1 can deliver almost the same things at a third of the price.