Pocophone F1 defies durability expectations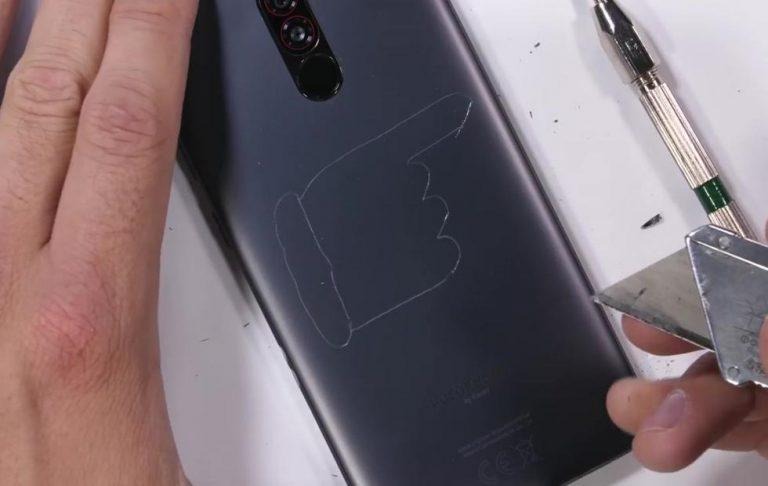 This year has seen a lot of interesting smartphones come to market, some of which seem straight out of science fiction. Almost all of these interesting phones, however, were made for those with deep pockets. All save for one. The Pocophone F1, a.k.a. POCO F1 in India, is interesting because of how it undercuts even OnePlus in terms of flagship features at half the price. But is it the stereotypical "you get what you pay for" cheap phone? YouTube channel JerryRigEverything puts the phone through the wringer to bring us that answer.
The Pocophone F1 is unabashedly plastic, at least on its back and sides. It does employ a few painting tricks to mimic the look of metal but paint is no match for blades. Or sharp keys in your pocket for that matter. Good thing Xiaomi ships the phone with a free gel case in every box.
The display, thankfully, doesn't have had a cheap layer of plastic. Instead, Xiaomi has generously opted for Gorilla Glass on top, making it impervious to most scratches. Quite surprisingly, it even outdoes other OEMs by using plastic on the fingerprint scanner, removing any worry about scratched sensors on the back.
But as Zack Nelson himself says, the most important test these days is the bend test. And, fortunately, the Pocophone passes with flying colors. Despite the plastic back and sides, the phone only flexes a bit but locks out and returns to form immediately.
Of course, the Pocophone F1 still misses out on a few features in exchange for the less than $400 price tag. On the durability side, you don't get dust and waterproofing, for example. But other than that, this cheap premium phone will last your longer than many not so cheap premium phones, even some from Xiaomi as well.