Plundr- First Ever Location-Based Game Debuts On DS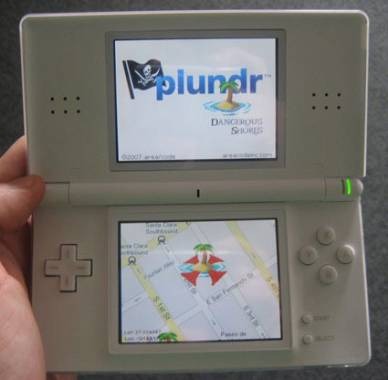 This week at Where 2.0 developer area/code released their first location-based Nintendo DS game. Plundr is based on the popular PC title of the same name, utilizing Wi-Fi the game uses a built-in positioning system giving the player different islands and content based on the player's physical location on earth. The different islands offer the ability to buy and sell goods. And if bartering isn't for you there is always the option to fight for the items you want.
According to the Plundr website, "depending on where you are in the physical world you"ll find different islands and different market prices and different ships to fight".
For those of you without a DS you can try the PC version here , but of course you landlubbing PC users won't be able to enjoy the portability that the DS version offers.
Plundr, first location-based DS game, debuts at Where 2.0 [via joystiq]