Plugable rolled up to CES this year with three new products in hand. The company's collection of CES 2020 reveals is comprised of a new docking station and two new adapters, with Plugable saying that these products will "set new standards for peripheral connectivity," in this new year. We'll leave that for customers to decide, but the star of the show is definitely the company's new Thunderbolt 3 docking station.
Officially called the Plugable TBT3-UDZ, this new docking station offers Thunderbolt 3 and USB-C connectivity along with 100W of power delivery. Plugable says that the docking station, which uses Intel's Titan Ridge chipset, allows users to connect up to two 4K displays through either HDMI or DisplayPort. It's outfitted with a bunch of ports too: 7 USB ports in all (one USB 10Gbps port with BC 1.2 charging, one USB 10Gbps port, and five USB 5Gbps ports); one SD card slot; one microSD card slot; and one combo audio jack.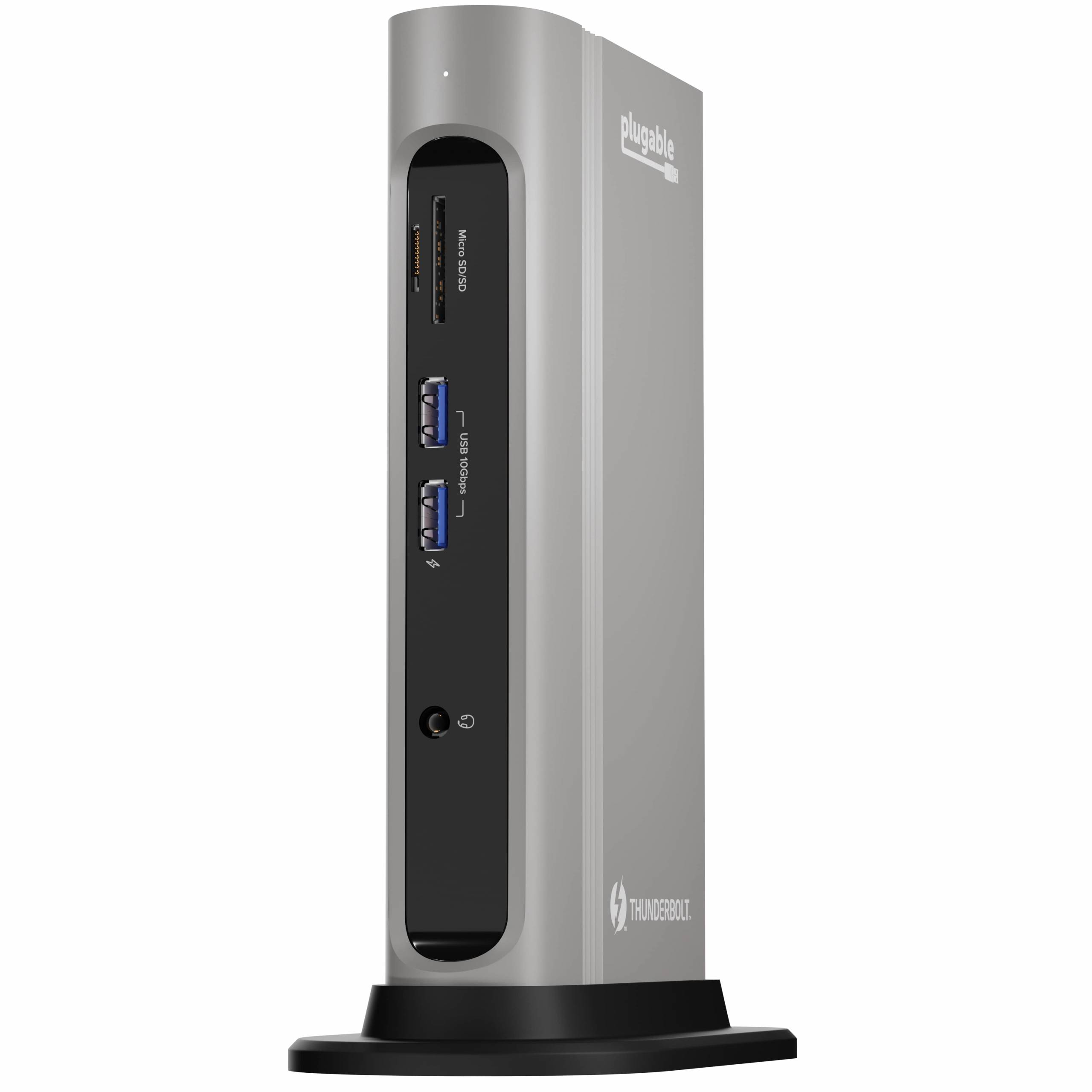 It'll also feature either two DisplayPort 1.4 or two HDMI 2.0 ports. Plugable notes that when connected to Thunderbolt 3 machines, the TBT3-UDZ supports two 4K displays running at 60Hz, while connectivity to Windows-based USB-C machines is a little more limited, supporting up to two 4K displays at 30Hz each. That 100W of power delivery is the most Plugable has ever offered in one these docks too, and it's enough to support newer 16-inch MacBook Pro models.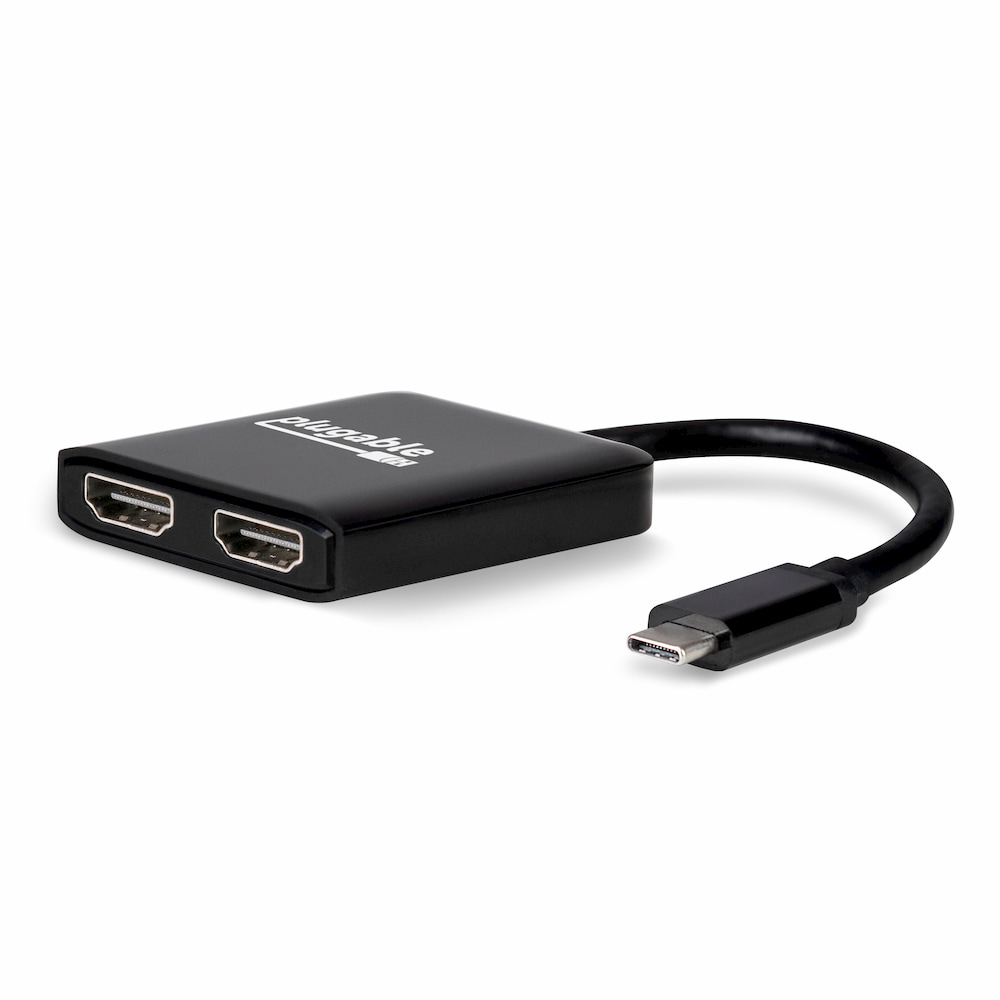 Also revealed today is the Plugable USB-C DisplayPort 1.4 MST to Dual HDMI 2.0 Adapter (which is quite the name indeed). If you have a Windows USB-C system – Plugable mentions the Surface Laptop 3 and the Surface Pro 7 specifically in today's announcement – this adapter will allow you to connect two 4K 60Hz displays to it, providing speeds up to 25.9Gbps in the process.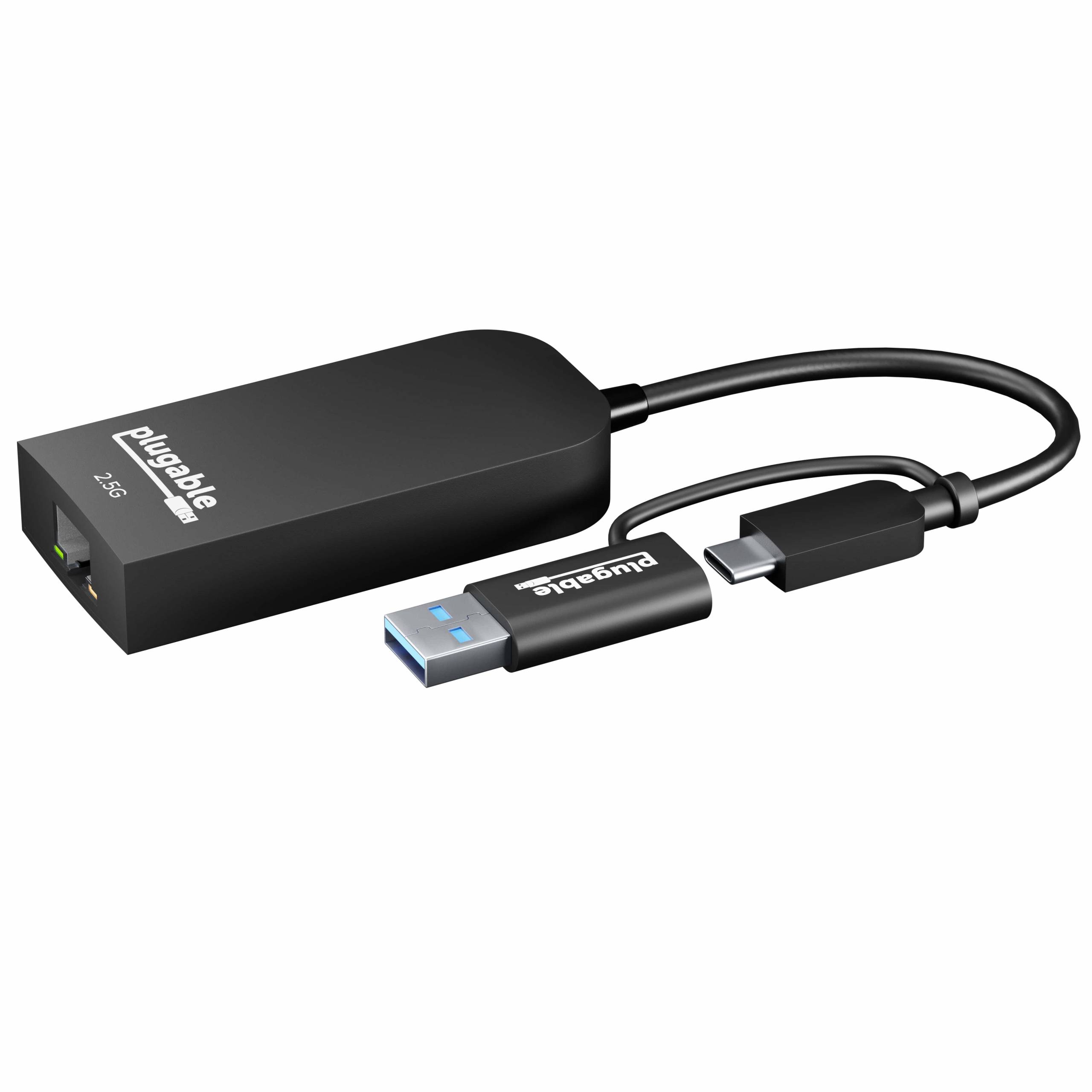 Finally, we have the Plugable 2.5 Gigabit Ethernet Adapter, which includes connection options for both USB-C and USB-A 3.0/3.1. The fact that it's a 2.5Gbps adapter future-proofs things a little bit, and Plugable says that the adapter is backwards compatible with Gigabit 10/100/1000. Based on the Realtek RTL8156 Chipset, Plugable also says that the adapter supports auto-negotiation, full-duplex, and half-duplex networks.
We don't have specific release dates for any of these products yet, but happily, we do have pricing information for all three. The Plugable TBT3-UDZ will be out in spring 2020 for $299, while the DisplayPort adapter will be out in Q2 2020 for $39.95. Finally, we'll see the ethernet adapter launch in Q2 2020 for $49.99.