Plex now streams securely over HTTPS
Plex, the media server software that streams your content to different devices in your home, has just announced a big change in the name of security and encryption. Now all streams are to be delivered over an encrypted connection with HTTPS, and even better is that the change is automatic. The company says it has partnered with DigiCert to provide free SSL security certificates to users with media servers, with each one being unique. Users just need to make sure they turned on the "secure communications" option while installing Plex.
When set-up correctly, there will be a green lock icon next to the server name. Plus, the secure connection will work on mobile devices and the web. Plex says secure media streaming is now supported on Android phones and tablets, Roku players, Plex Home Theater, Windows 8.1, Windows Phone, and the web app. Consoles like the Xbox One, iOS devices, and smart TVs, aren't compatible yet, but support is said to be coming soon.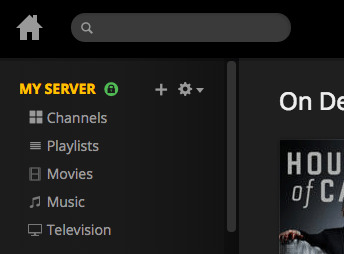 While it might be unlikely in the first place, Plex's switching to HTTPS means media servers will be less likely to become targets for hackers, NSA spies, and other troublemakers.
Plex adds that users just need to be making sure they're running the latest version, 0.9.12.3, or newer. Updates are rolling out to servers in batches, so when you see that green lock, you know you're secure, but not until then.
SOURCE Plex Blog