PlayStation Vue shutdown date just got confirmed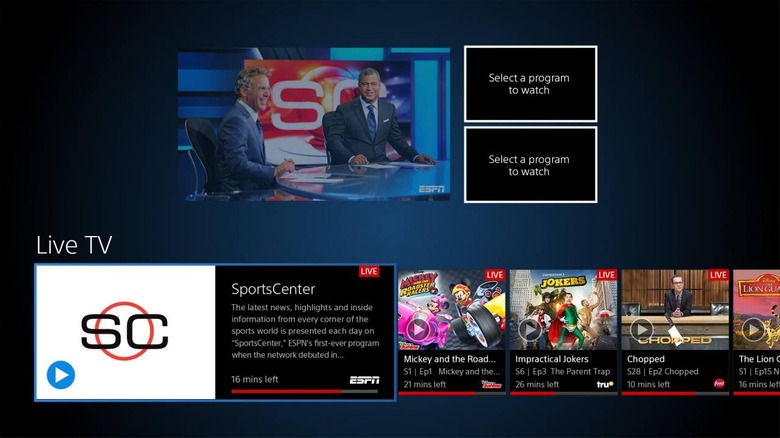 As we barrel toward the next generation of video game consoles, it seems Sony is looking to trim some fat. Today the company announced that it will be shutting down PlayStation Vue so it can narrow its focus to its core gaming business. The shut down won't be happening for a few months yet, with Sony deciding not to pull the plug until we're into 2020.
More specifically, PlayStation Vue will shut down on January 30th, 2020. The service was launched way back in March 2015 as an over-the-top internet TV service. Sony has decided to end the service because the realm of pay TV isn't changing as quickly as the company anticipated.
"Unfortunately, the highly competitive Pay TV industry, with expensive content and network deals, has been slower to change than we expected. Because of this, we have decided to remain focused on our core gaming business," Sony wrote in a post to the PlayStation Blog today.
Sony was quick to point that the PlayStation 4 can still be a vehicle for movies and TV even after the death of PlayStation Vue. Obviously, the company is referring to the various entertainment apps that are available on the platform, such as Netflix and Hulu. Perhaps now that PlayStation Vue is going away, we'll see Sony open up the platform to other TV streaming apps like Sling and YouTube TV, neither of which are available on PS4.
We'll see what happens from here, but if you're a PlayStation Vue subscriber, your days with the service are numbered. Once PlayStation Vue has been sunset, Sony says it will refocus its efforts on other existing services like PlayStation Now and PlayStation Plus, which will almost certainly continue to be around as we move into the next generation.