PlayStation Vue Review: two months with Sony's TV service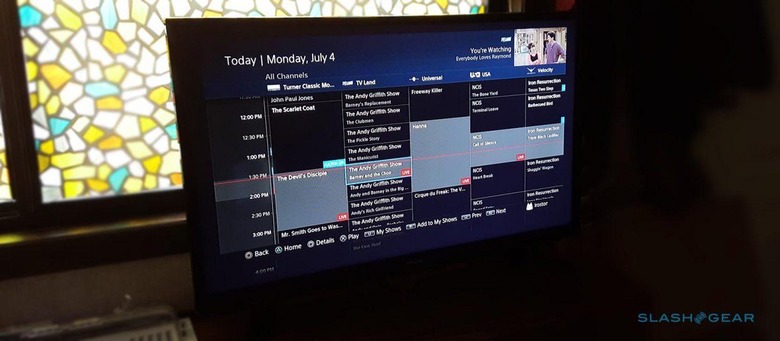 In mid-March, Sony rolled out its previously limited PlayStation Vue service across the nation, bringing three channel packages to anyone with a PS3 or PS4, Amazon Fire TV/Fire Stick, or iPhone/iPad (and, as of June 29, Android). I'd been using Sling TV before this, but I was never too pleased with the service and so when the opportunity came to switch, I did. I've been using PlayStation Vue for the last two or so months and feel confident saying that, for the most part, it's pretty great.
PlayStation Vue, assuming you have a decent Internet connection and no prior knowledge about how it operates, is completely indistinguishable from a traditional cable or satellite connection. The quality is great. The guide is exactly like every other TV guide — full of dates, times, channels, and shows. Ultimately, though, it is much easier to setup, it is much easier to adjust your plan, and the dual burdens of contracts and promotional pricing are a thing of the past.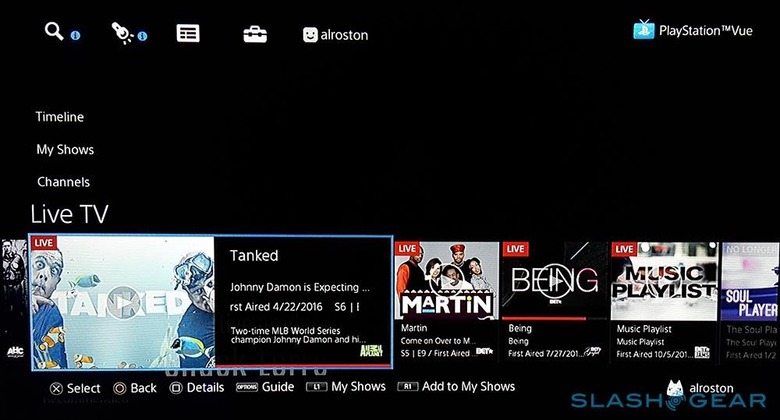 Two reasons ultimately spurred me to sign up for PlayStation Vue: I have a PlayStation 4 and am already invested in a couple other Sony subscriptions, and the service — just like Sling TV — doesn't require any sort of contract. That means I can get rid of the service whenever I feel like it without penalties, and without some company's retention department running me around in circles trying to keep me from cancelling.
As far as pricing goes, the service is very affordable for what you're getting; and, of course, there's no setup or installation fees since you simply install an app onto your preferred viewing device. The "Access Slim" plan, as of the time of publication, costs $30 a month and comes with at least 55 channels, while the "Core Slim" package offers at least 70 channels for $35 a month, and the "Elite Slim" offers a minimum of 100 channels for $45 a month.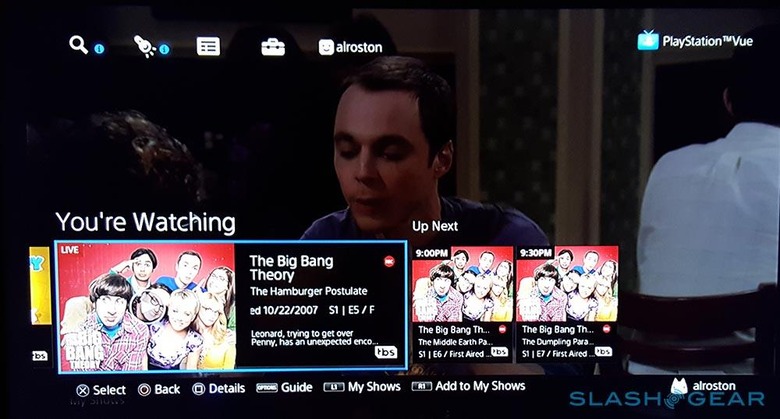 I personally use the Elite Slim package, but the other two have a very nice selection of channels and it's entirely possible either of those cheaper options will suit you just fine. As well, PS Vue offers some standalone channels that you can add for any of the three packages: SHOWTIME for $10.99/month, Machinima for $3.99/month, FOX Soccer Plus for $14.99/month, and the "premium pack" with EPIX Hits and SHOWTIME together for $13.99/month.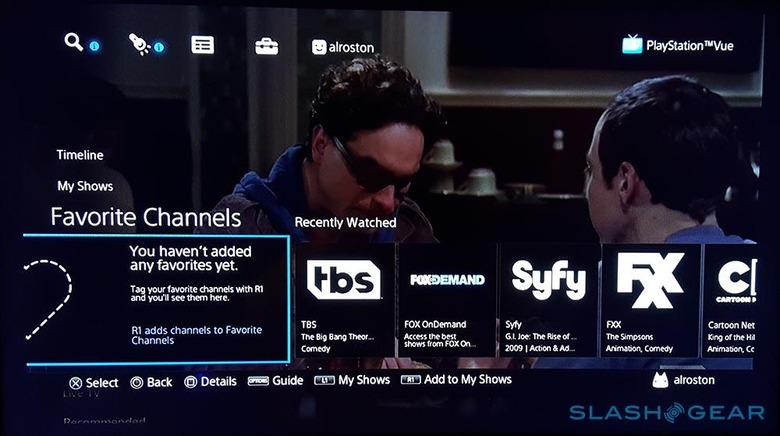 As far as usage goes, PlayStation Vue is designed nicely and is mostly trouble-free, though I do encounter a rare menu quirk every now and again. In addition to the traditional guide screen, Vue also splits content up to specific categories like "My Shows," which is DVR content, and "Channels," "Timeline," "Recommended," and more. These make it easier to whittle down content based on what you're looking for, and also includes more information about channels and shows than you get in the guide.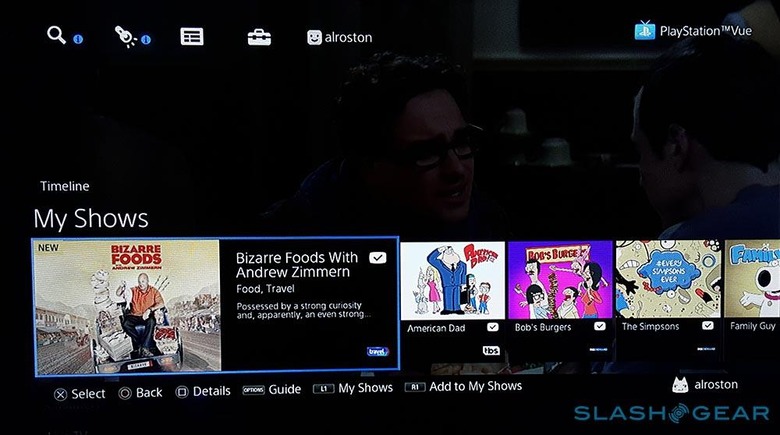 Highlighting a show and then pressing the square button pulls up its content. Starting it and then selecting the "+" button adds it to your list of shows so that future episodes are available to watch on-demand later on (eg, the DVR feature). You have a lot of freedom to make adjustments to these things as you'd like. You can favorite an entire channel, for example, so that later on you can pull up only your favorites and browse what's on them.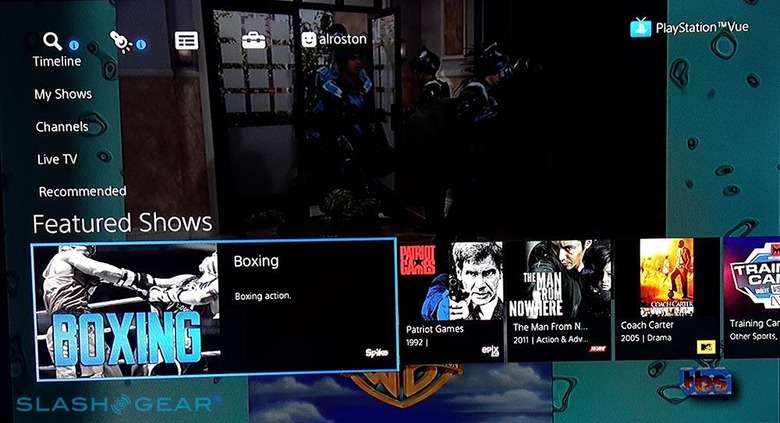 The only complaint I have about PlayStation Vue is that aforementioned DVR feature, which isn't quite what I expected. Unlike the DVR feature you may have used on something like a cable or satellite subscription, the content isn't available for you to watch until you choose to delete it when space runs low. Instead, the shows will be available for about a month before being purged, and so your time with that favorite movie or new series you keep putting off is relatively limited.
If you complement your Vue subscription with things like Hulu and Netflix, this won't be such a big deal, depending on whether the content is available elsewhere. That does add more to your entertainment budget, though, and so you have to question what kind of role a DVR typically plays in your entertainment setup and whether a month of content access is long enough for you.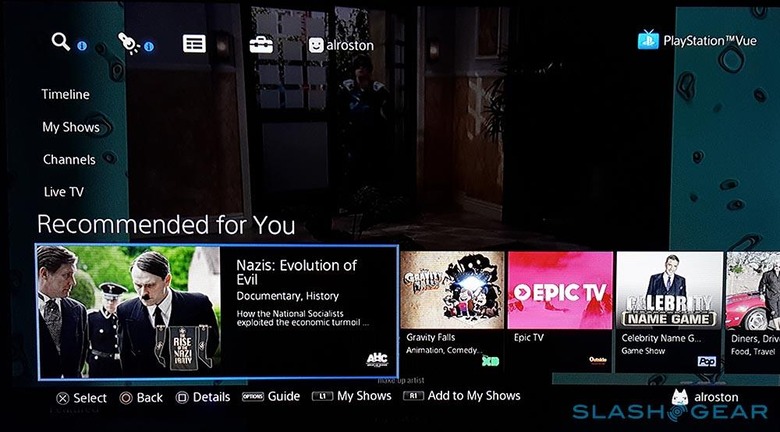 At the end of the day, though, PlayStation Vue is exactly what I wanted in a service, offering the best of live television in a package that is simple and easy to bail on. No technicians had to come out, no appointments had to be scheduled, there's no boxes to returned. I simply downloaded the channel, paid from my PlayStation Wallet, and boom: live television exactly as I'd always known it.