PlayStation VR sold 915,000 units, surprises even Sony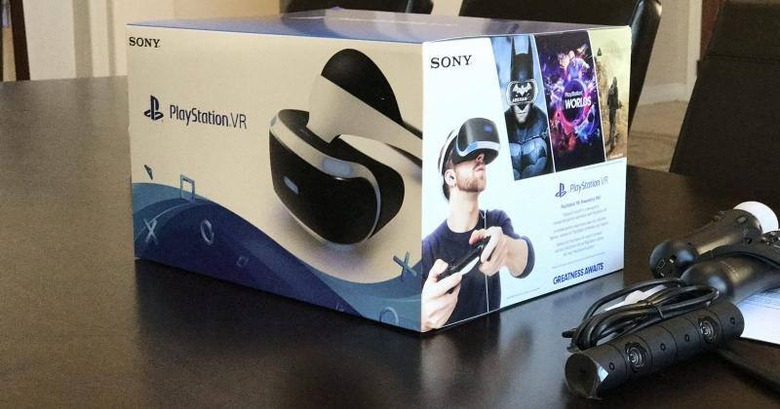 It's both amusing and also telling that Sony itself was caught by surprise that its PS VR system did well after all. Although it was definitely singing the virtual reality tune, Sony's actions spoke louder than its words. Its rollout of the PS VR was more conservative compared to the likes of the Oculus Rift and the HTC Vive. It's caution, however, may have been unwarranted, as it is close to reaching its 1 million sales goal with 2 months to spare.
Sony reports that it has sold 915,000 PS VRs. If you compare that solely to the number of PS4 consoles out there, it isn't going to be much, representing less than 2% of the 53.4 million PS4 units in the wild. But if you compare it with its VR rivals, the Rift and the Vive, it's no surprise that Sony is pretty pleased with itself.
According to some figures, the Oculus Rift, despite being more popular, having actually kicked off this new VR phase, only sold 243,000 units. The HTC Vive actually beat it to the market and got a head start with 420,000 units sold. Even combined, they can't reach the PS VR's figures.
That said, economics plays a big role in this game. The Oculus Rift sells for $599 while the HTC Vive sells for $799. The PS VR immediately trump them in price with $499. But here's the kicker. The PS VR only needs a PS4 which you can get at an average price of $199 these days, bringing the total cost to just $700 give or take. Both the Rift and the Vive require high-end PCs which nearly double the expenses. Add that to the fact that there are already 53.4 million PS VR-ready units out there, you pretty much have a recipe for success.
Of course, accessible hardware is just one part of the equation. Enticing content is just as important. Perhaps unlike the Rift and the Vive, there is little confusion that the PS VR is mainly a gaming experience, so there is very little hesitation around it. It already has 100 VR titles available and Sony has no plans on slowing down. It says that there are 220 more in the works, including Final Fantasy XV, Tekken 7, and Gran Turismo Sport. Of those, more than 100 are expected to launch before the year ends. Who knows when the other 100 or so are slated to launch.
SOURCE: Sony