PlayStation VR release date and pricing confirmed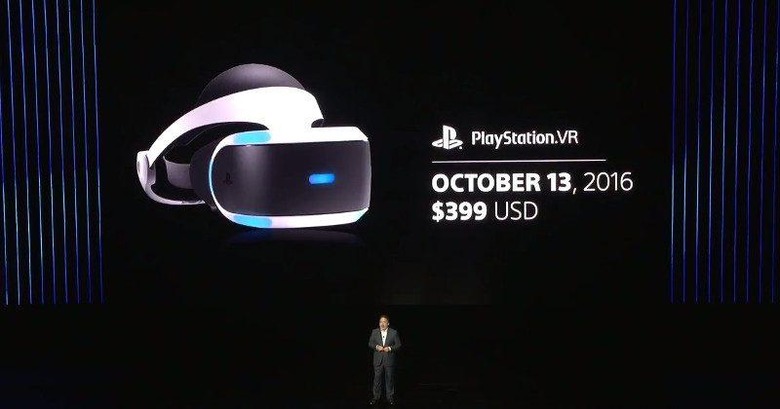 The PlayStation VR is coming! The PlayStation VR is coming! Well, we all knew it was coming and had an idea of how much it'll cost you to get one. At the PlayStation press event at E3 2016, Sony laid out (mostly) the full details of its launch. PS VR will finally be coming to stores on October 13, this year of course, and it will stick to the $399 price tag.
That definitely puts it at the more affordable end of the spectrum compared to the other big two in the VR scene, the Oculus Rift and the HTC Vive. Of course, you'll still need a PS4, not a PS4.5, for that, but all things considered you might still end up with a lower cost of ownership. That said, you won't end up with a general-purpose computer but a special purpose entertainment machine.
When the game launches in October, it will be accompanied by a starting set of 50 games. That includes games both made specifically for the VR experience as well as those that have shared non-VR gameplay. The former set includes Resident Evil 7, which is bound to scare your pants off, given the more in your face style of playing.
Other PS VR titles include first-person sci-fi shooter Farpoint, Star Wars Battlefront, Batman Arkham VR, Call of Duty: Infinite Warfare, and, of course, Final Fantasy XV.