PlayStation VR launch: What you need to know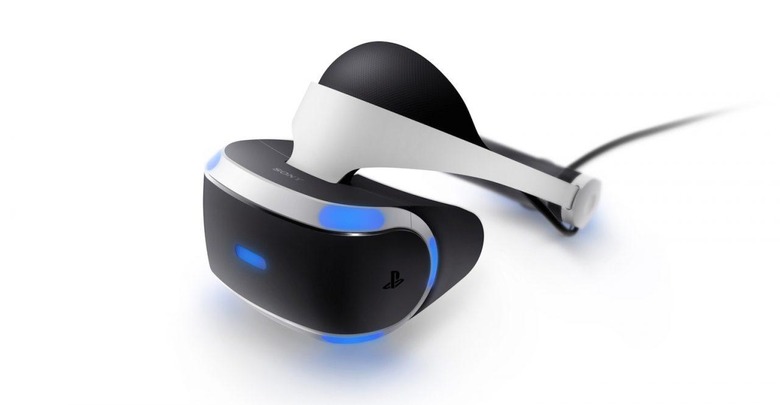 PlayStation VR launches today, offering players a middle ground between more expensive headsets like the HTC VIVE and entry-level ones like Google Cardboard or Gear VR. It's also a significant launch because this new hardware will show us whether or not console-based virtual reality can survive in a space that's getting more crowded by the day. For some people, though, the launch has been a little confusing, so let's clear a few things up and try to help you determine in the PlayStation VR is the right buy for you.
We'll begin with what's probably the most important factor when it comes to determining whether or not you should buy a PS VR: pricing. Sony has launched a package called the PlayStation VR Core Bundle that comes in at $399, and while that might sound like it has everything you need to get going, it actually doesn't. The PlayStation VR Core Bundle doesn't ship with the PlayStation Camera or any PlayStation Move controllers, so you'll need to make some additional purchases to get going with PS VR.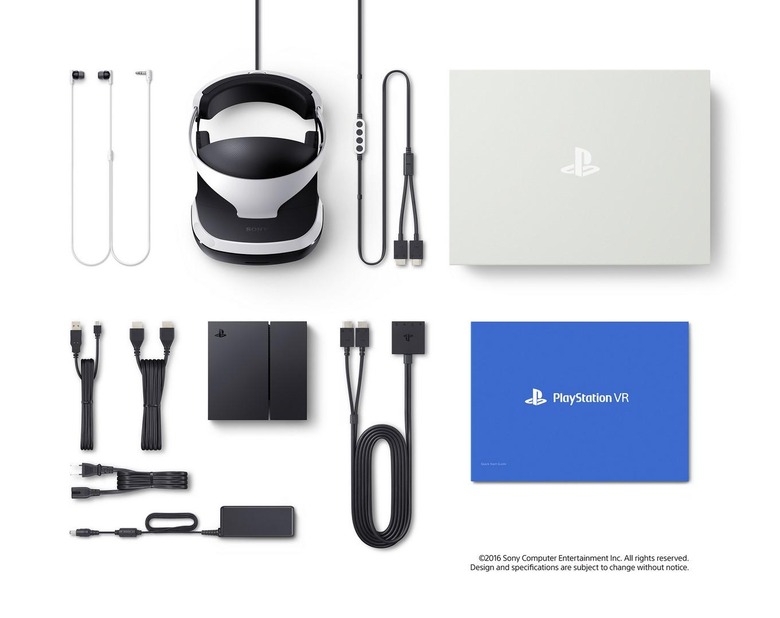 The PlayStation Camera is a necessity when it comes to using the PlayStation VR, and on its own, it comes with a price that usually hovers around $60. The PlayStation Move controllers, however, are not a requirement, but when you consider that many games utilize them in some form, they might be worth picking up. Many retailers are also selling a PS VR launch bundle that costs $499 and comes with a camera, two Move controllers, and a copy of PlayStation VR Worlds, but that bundle is selling out quickly in some places.
You'll also want to ensure that you have the proper amount of space to use PlayStation VR. Like most VR headsets currently available, your game time is going to be compromised (or even impossible) if you don't have adequate space. Luckily, Sony has shared an image that details the exact measurements you'll need to use PlayStation VR, leaving guesswork out of the equation. Have a look: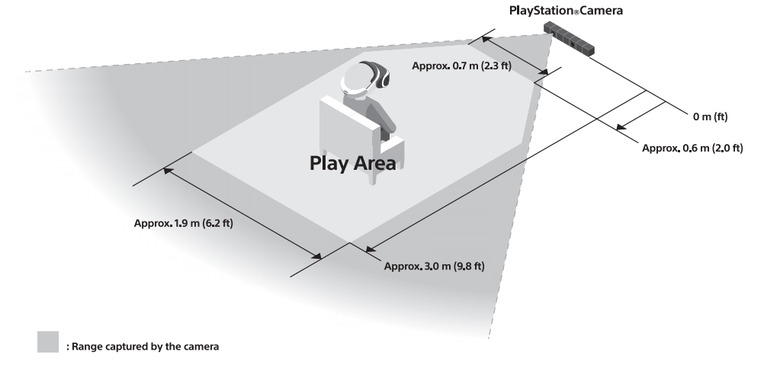 As with all gaming hardware releases, the number and quality of the hardware's launch games is a primary concern. PlayStation VR is actually launching with 30 games, which is a large number when you consider that many consoles fail to offer a launch library that hits double digits. The full launch library for PlayStation VR is listed below, with Sony promising that the number of available games will grow to around 50 by the time 2016 is over.
- 100ft Robot Golf

- Ace Banana

- Batman: Arkham VR

- Battlezone

- Bound

- Driveclub VR

- EVE: Gunjack

- EVE: Valkyrie

- Hamonix Music VR

- Hatsune Miku: Project DIVA X

- Headmaster

- Here They Lie

- Hustle Kings VR

- Job Simulator

- Keep Talking and Nobody Explodes

- Loading Human

- Super Stardust Ultra VR

- PlayStation VR World

- Rez Infinite

- RIGS Mechanized Combat League

- Rise of the Tomb Raider: Blood Ties

- SUPERHYPERCUBE

- The Assembly

- The Playroom VR

- Thumper

- Tumble VR

- Until Dawn: Rush of Blood

- Volume: Coda

- Wayward Sky

- World War Toons
Finally, you'll want to consider the competition when it comes to determining if PlayStation VR is right for you. Oculus Rift and HTC VIVE are more expensive than PS VR, sporting price tags of $599 and $799 respectively. Then there's also the need for a relatively beefy PC to actually run Rift and VIVE games, which if you're starting from scratch can easily push you into the $1500 range.
Then we have headsets like Samsung's Gear VR or Google's incoming daydream VR headset. While these are solid choice for someone who wants a more casual VR experience, the fact that they use smartphones as their source of computing power ultimately limits what they're capable of when it comes to gaming. The price is low enough that those who are curious about VR can use them as a jumping off point, but they're not likely to offer similar experiences to dedicated VR headsets.
So, if you know that you want to dive into the realm of virtual reality and you already have a PlayStation 4, the PS VR might be the right choice for you. Of course, it's never a bad idea to wait and see how a new piece of hardware pans out, especially when Sony is the first to really take a risk on console-based VR. For more, have a look at our hands-on with the PS VR, where we get to spend some quality time with Sony's latest.