PlayStation Plus games for December have something for everyone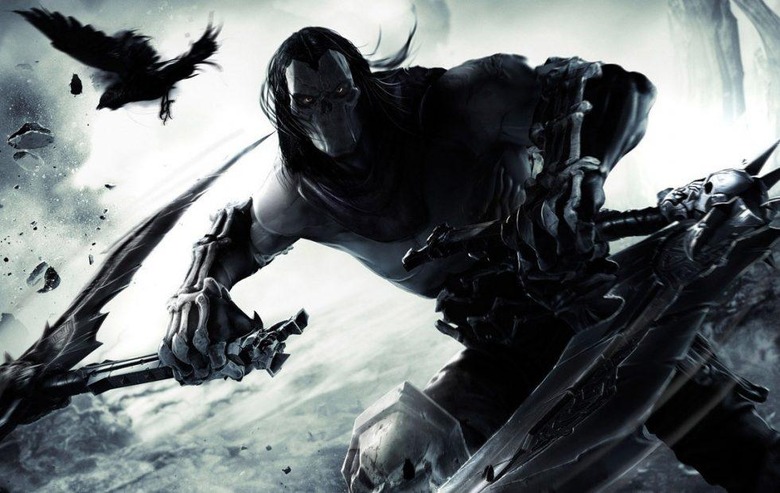 Believe it or not, December begins in just two days. Though it might seem like November passed by in a blur, there is one upside to the end of the month getting here quickly: it's almost time for a fresh batch of PlayStation Plus games. Sony unveiled what's next for PS Plus members on PS4, PS3, and PS Vita today, and the list of free games includes one title most of you will probably be familiar with.
First up on PlayStation 4 is Darksiders 2: Deathinitive Edition. Though Darksiders 2 was originally an Xbox 360 and PS3 game, the Deathinitive Edition updates the visuals and packages in all the DLC for modern consoles. This is a good time to check out the Darksiders series if you haven't already, as Darksiders 3 will be launching sometime next year.
The next game is a bit more family friendly than Darksiders 2. Kung Fu Panda: Showdown of Legendary Legends is the second game PS Plus owners will receive for free on PS4 in December. Reminiscent of Super Smash Bros in style, Showdown of Legendary Legends is a four-player brawler that features characters from the Kung Fu Panda series.
On PS3, we'll have free copies of Syberia Collection and Xblaze Lost: Memories to look forward to. PS Vita players, on the other hand, will get free copies of Forma.8 and Wanted Corp. Forma.8 is cross-buy enabled with PS4, so as always, PlayStation 4 owners will get three games instead of just two next month.
Keep in mind that the PSVR game Until Dawn: Rush of Blood is available for free to PS Plus members in the US, Canada, and Latin America until January 2. Just as well, PlayStation Plus members will get exclusive access to a Monster Hunter: World beta from December 9 to December 12, which is a pretty cool bonus if you've been excited for Monster Hunter's return to home consoles. You've got just a few more days to grab the free PlayStation Plus games for November, so hop to it if you haven't yet.