PlayStation Plus free games list for August revealed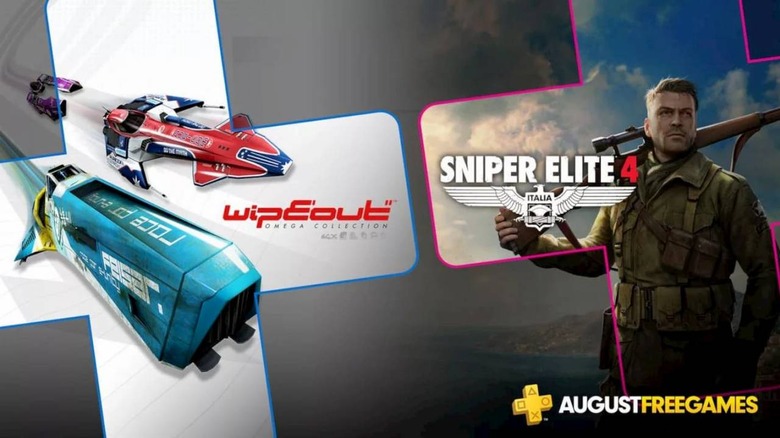 With August kicking off tomorrow, that means we've got a new slate of free PlayStation Plus games arriving soon. As it usually does, Sony has revealed what's in store for August a few days before the games actually go live. This time around, we've got games that are almost polar opposites of one another, with one being extremely fast-paced and the other requiring that you take your time and plan things out before acting.
The first game on deck for August is the WipEout Omega Collection. The WipEout series has been around since the days of the original PlayStation, and this release bundles WipEout 2048 and WipEout HD (along with its HD Fury expansion) into one package.
If you've never played the WipEout series before, all you need to know is that it features super fast anti-gravity racing. That should be enough reason to check out the Omega Collection, but if you need a little more convincing, you might also like to know that you can take things to an entirely different level and play all game modes in PlayStation VR.
The second game for August is Sniper Elite 4. In contrast to the fast-paced action of the WipEout Omega Collection, Sniper Elite 4 forces you to slow down and consider your options as you attempt to take out high-value Axis targets from behind enemy lines. Sniper Elite 4 has a dedicated co-op mode for two to four players as well, so if you've got some friends who claim this game too, you'll be able to strategize along with them.
These two games will be going live on PlayStation Plus on August 6th, at which point they'll be available until September 2nd. That means you've got until August 5th to download the PS Plus games for July, which are Detroit: Become Human Digital Deluxe Edition and Horizon Chase Turbo, so get to it before time runs out.