PlayStation All-Stars Battle Royale has Vita in its eyes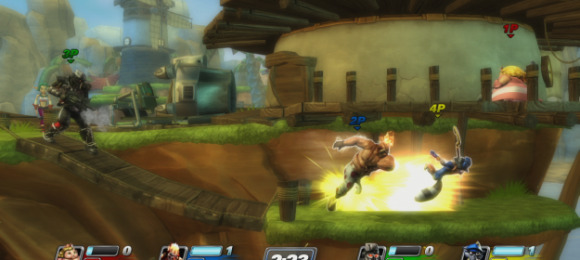 Sony's long-awaited answer to the record-smashing Nintendo hit franchise Super Smash Bros will likely be making its way to the PlayStation Vita along with the PS3. That is, unless one of the designers of the game decided to lie about his accomplishments on LinkedIn. Ah, social media. You have to love how little secrets and details emerge in the most random of places.
Designer "Robert K." listed PlayStation All-Stars Battle Royale on the PlayStation Vita as one of the titles he's worked on (along with the PS3 version as well as Starhawk and Uncharted 3: Drake's Deception). If the game is coming to Vita, the real question now is whether or not it will cross-platform compatible with the PS3. This could be the title that really makes that feature become noteworthy.
Super Smash Bros is a runaway success franchise for Nintendo. It would be crazy to think that anyone else could create such a fanatic following. After all, the mascots of Nintendo have more star power than any PlayStation or Xbox icon could have, simply because they have been around longer. Nevertheless, there is no disputing that PlayStation fanboys are more than ardent enough to make a Sony character fight fest a resounding success.
[via Eurogamer]