PlayStation 4 Prototype Controller Makes A Second Appearance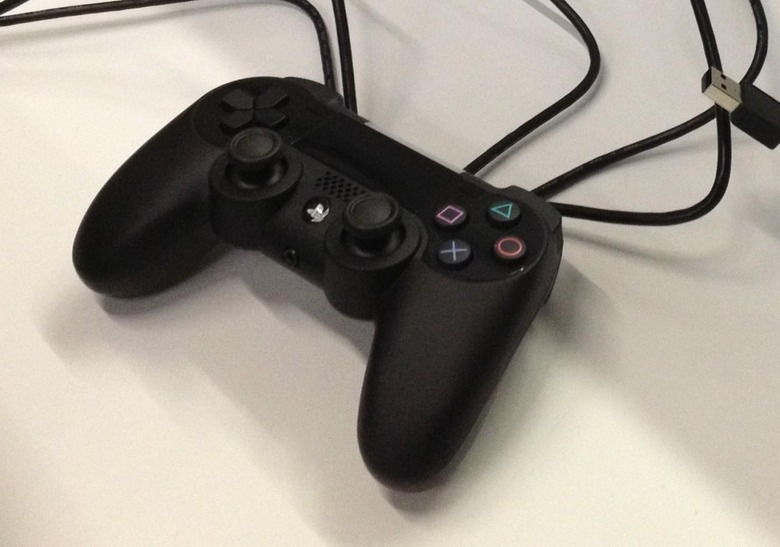 We're just a weekend and a couple days away from Sony's big PlayStation event on February 20, and we have a guess at what the company might unveil. Yes, a PlayStation 4 could be in the cards, and we've already seen a leaked photo of the prototype controller, complete with a touchpad. However, there's now a second photo that provides a bit more detail.
A member on the GameTrailers forum posted up a high-resolution image of the controller, where he claims he was the one that snapped the photo, although that has yet to be proven, so we remain skeptical as far as the goes. However, the controller looks to be the same one (or at least the same model) as the one we saw yesterday.
Thanks to the photo, we can see that there's apparently a 3.5mm audio jack situated on the side of the controller, right below the "PS" logo/button. We're guessing this for headsets, similar to how the Xbox 360 controller has its proprietary connector in the same location as well. The grips also appear to be longer as well.
The controller looks like it has concave analog sticks, and the same kind of buttons on previous PlayStation controllers. There's also the small touchpad towards the top that may even be a small LCD touchscreen, but that is yet to be discovered. We're keeping the salt nearby, and since this is simply just a prototype, it may not be the final version, so don't get your hopes up if you like the look of this controller.