PlayStation 4 Elite controller surfaces on Target's website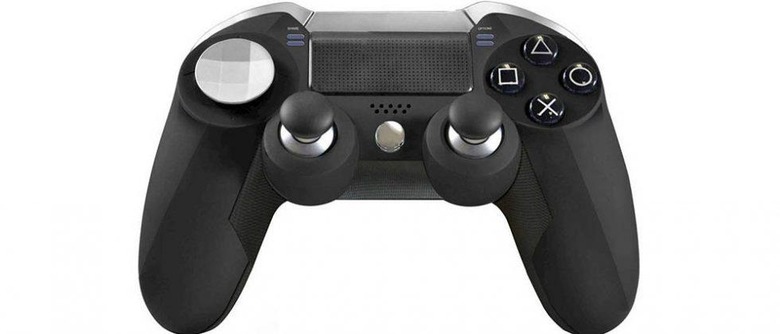 Ahead of Sony's event this month, a third-party PS4 controller called the 'PlayStation 4 Elite Controller' surfaced on Target's website, only to be pulled a short time later. The controller has the same general shape as the regular PS4 controller, but comes with a somewhat futuristic, geometric design. The controller was originally listed as a pre-order item, but that pre-order was obviously premature given that the entire product listing has been taken down.
The PS4 Elite controller looks similar to the Xbox One Elite controller, though with obvious differences. According to the listing, owners can change some button functions and layout. The design itself includes rubberized grips versus the smooth grips on the regular controller; the joystick heads shown in the picture are also different, but they're removable and other varieties are included in the box for those who want to change them.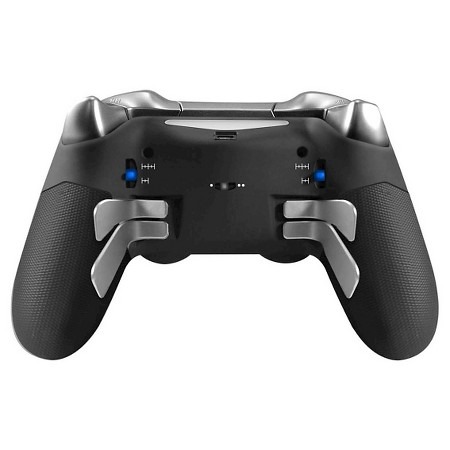 Extra paddles on the back of the controller can be used to further customize your game control, but they can also be removed if you don't want them. That's about the extent of the controller that we know at this time — it isn't made by Sony, but it isn't clear what company does make it. You can check out images of the box below.
Assuming the listing is correct (which it probably is), the controller won't be available until November 1; however, the listing had been for pre-orders, so we'll probably be able to pre-order it starting after Sony's PlayStation event. The controller will cost $79.99 USD.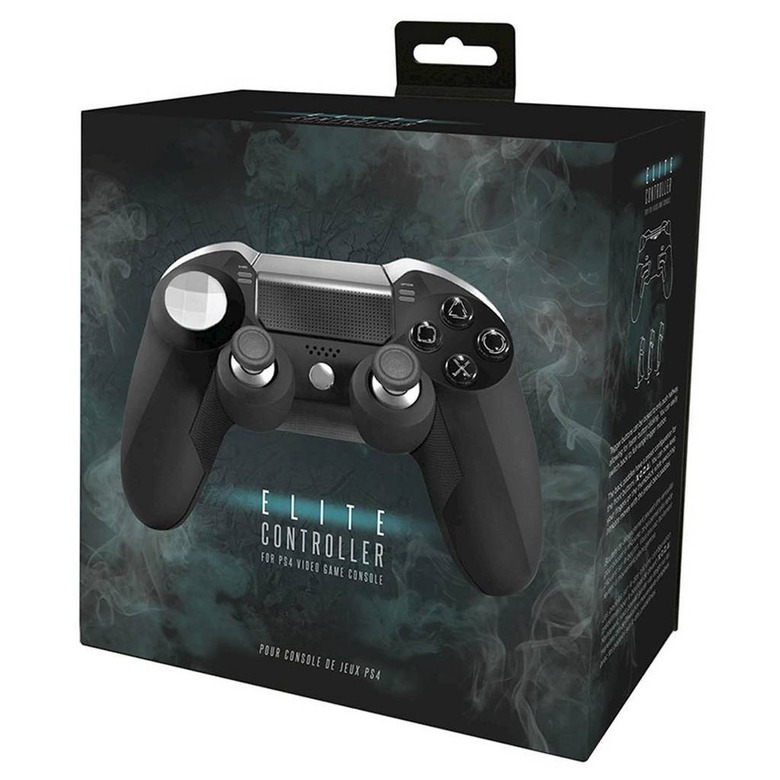 SOURCE: Mammoth Gamers