PlayStation 4 detailed as gamer-centric system

It's official. The folks from Sony have just confirmed what we all were expecting, and that is the Playstation 4. Today we're live enjoying the event where Sony will be showing us what they've been brewing up for the past few years. It's been speculated for months and months, and we're about to get a look into their new creation.
Playstation CEO, Andrew House, took to stage to share a few videos before dropping the big announcement, and went as far as to say the gamer is in charge. Where the entire device has been centered around hardware previously, today it's about the gamer. The Sony Playstation 4 is a gamer-centric system.
"The living room is no longer the center of the PlayStation universe, the gamer is."
The Playstation 4 is by the game developers, for game developers. Lead system architect Mark Cerny took the stage and is about to share some awesome demo's but first we're getting a look at the new dual-shock controller. This is one area of many that will be all about the gamer. We'll get into all the details and specifics later, but right away we're seeing the "gamer-centric" and social aspects of the PS4.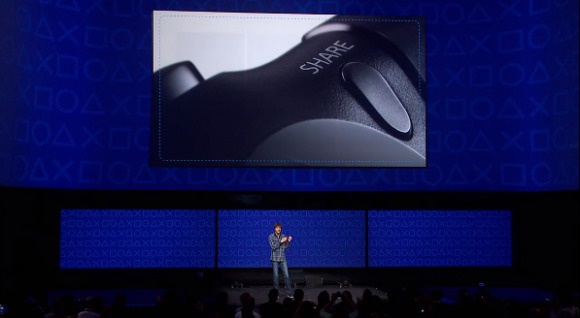 The new controller has a dedicated "share" button that will all about the gamer. Sharing with friends and family, bragging about killstreaks, and more. Then there's a notification light so to speak. That will inform you of friends being online, and other alerts. This is truly a gamer-centric and social platform. Obviously everything has just kicked off, and we'll be bringing tons of additional details as things are revealed. Stay tuned for more details!