Plants vs. Zombies Garden Warfare hits PC June 24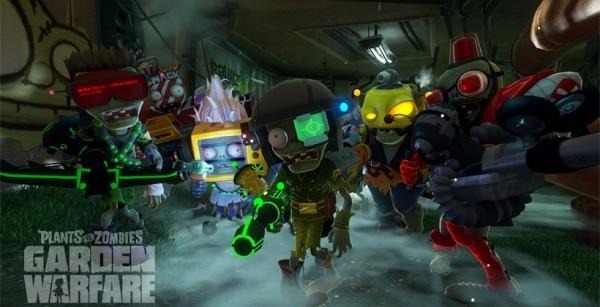 Plants vs. Zombies Garden Warfare is the first shooter in the PvZ franchise and it has been available for console gamers for a couple months now. PopCap Games the developers behind Garden Warfare have announced the launch date for the game on the PC platform. That launch date is set as June 24.
Garden Warfare is a family friendly take on the multiplayer shooters out there. The game is a third person title that has the zombies with different weapons and costumes that people who have played games in the franchise will recognize. PC gamers will get to enjoy some of the new content that has launched for the Xbox One and Xbox 360 platforms since the game first debuted.
When PC gamers buy Garden Warfare on Origin, it will come with the content packs called Garden Variety and Zomboss Down. Players will be able to choose sides and fight for the plant or zombies with a wide range of weapons.
PC gamers will get to play with four game modes including 12v12 competitive multiplayer called Gardens & Graveyards and Team Vanquish. Players will also get to fight in 8v8 Gnome Bomb mode. Cooperative play on the PC is supported with Garden Ops, a four player cooperative mission. Players can pre-order the Origin Digital Deluxe edition with two Booster Packs, in-game coins, and an exclusive character customization pack now for $34.99.
SOURCE: Garden Warfare