Plants vs Zombies: Battle for Neighborville arrives on PC, PS4, and Xbox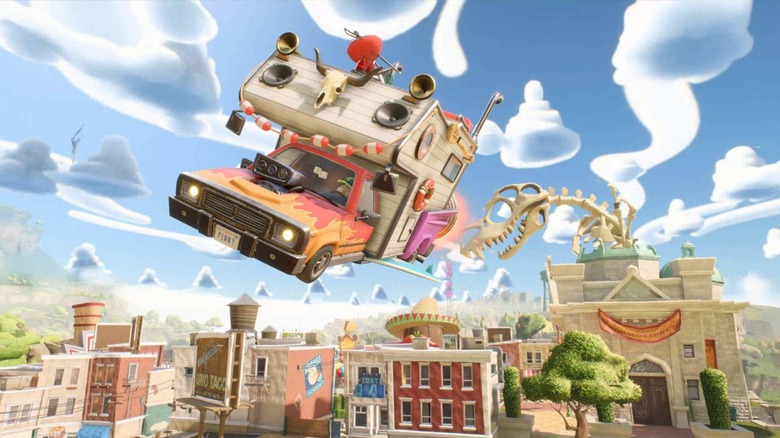 Following weeks of testing, Electronic Arts has officially taken the wraps off Plants vs. Zombies: Battle for Neighborville. The game follows the second Garden Warfare title, giving fans the latest installment of 3D zombies and plant-based fighters. The game is available for PC, PlayStation 4, and Xbox One; it includes three regions where players can roam free, as well as more than a dozen customizable character classes, half a dozen online player modes, and more.
The Planets vs. Zombies games from PopCap and EA are based on the 2D mobile games with the same name. Unlike those apps, however, the console titles are three dimensional, featuring online multiplayer battles with unique twists, as well as upgradeable characters. In Battle for Neighborville, players get access to Giddy Park, a new social region, as well as 4v4 Battle Arena in the Funderdome and five other online multiplayer modes.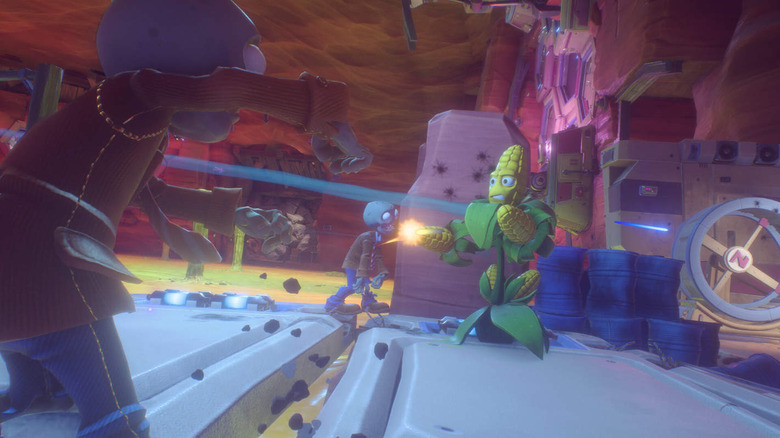 The most popular characters from Garden Warfare are back, including the Imp and Mech, Soldier, and Peashooter, plus there's a new zombie class called 80s Action Hero and half a dozen new characters, including Snapdragon, Acorn, Oak, and Space Cadet. 'Light' multiplayer battles are offered in the new Giddy Park, plus there's the two other free-roam regions and the Neighborville Town Center.
As with the previous game, players can complete quests in the free-roam regions. The game features Mount Steep and Weirding Woods, a target range for testing each character's unique abilities, and more. Beyond that, EA is promising monthly 'events' that'll kick off this month with the 'Lawn of Doom Festival,' during which time players will get access to unique challenges and themed rewards.
EA is offering Plants vs. Zombies: Battle for Neighborville in Standard Edition ($39.99) and Deluxe Edition ($49.99) versions, the latter of which includes Legendary-tier outfits for the 80s Action Hero and Peashooter, plus five emojis and an exclusive Battle for Neighborville digital comic. The Standard Edition and Founder's Edition can be updated to the Deluxe Edition after purchase for $9.99 USD.