Plantronics Unveils New Blacktop 500 Noise Canceling Bluetooth Headset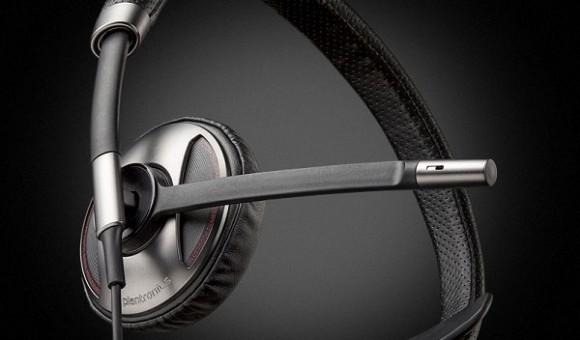 In a lot of states, Bluetooth headsets are a requirement if you're car lacks integrated Bluetooth to be able to have phone calls while driving. For a lot of people, what they want is a very small Bluetooth headset that hangs off the ear. However, as many drivers have discovered wearing some of those Bluetooth headsets for a lot of hours a day can get very uncomfortable. Plantronics has a new Bluetooth headset that it has just announced called the Blacktop 500 built with comfort in mind.
The headset looks like something that a person working in an office who talks on the phone all day might wear. It's much larger than your typical Bluetooth headset, but it promises much better comfort. The headset is designed for commercial drivers and truckers, but anyone who doesn't mind larger size can benefit from its features. The headset features a smart sensor that recognizes when the driver is wearing it and automatically transfers calls and music from an iPod to the headset.
The Blacktop 500 also has an in vehicle charging system that allows for unlimited talk time while driving. The headset also has a USB port allowing it to be used with a laptop for VoIP calls and more. Other features of the headset include built-in wind and noise canceling technology for the microphone. The headset can automatically answer phone calls and it has a cable with all the controls that can be clipped to a pocket or shirt.
The earpiece is heavily cushioned for all-day comfort and the device uses Bluetooth 3.0 + A2DP for audio streaming. The headset can connect to two different Bluetooth devices at one time. When on battery power, the headset offers 10 hours of talk time and up to 10 days of standby. The Blacktop 500 is available now for $129.99.
[via Plantronics]