Plant-based meat trend expands to two popular frozen food brands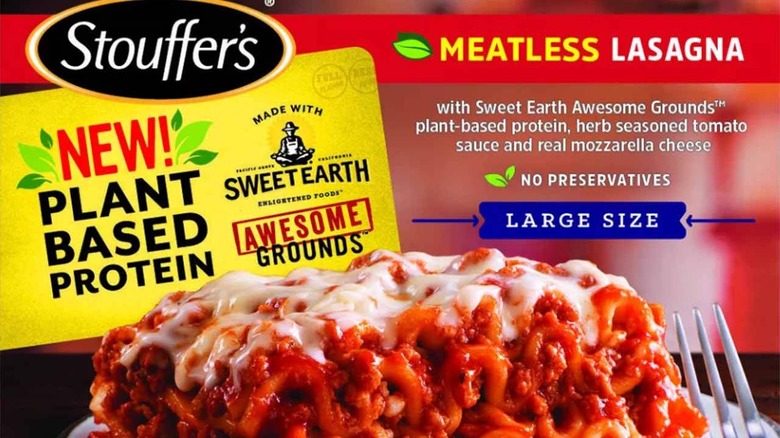 The plant-based meat trend has expanded to cover another two popular frozen food brands: Stouffer's and DiGiorno. The launch of new meatless pizza and lasagna products underscores the popularity of this new diet trend, one that has resulted in the rise of companies like Impossible Foods and Beyond Meats, as well as the gradual and increasingly widespread arrival of meat-alternative foods in restaurants.
Of course, vegetarian food options have been around for a long time, though meat-alternative products like bean burgers have historically been less than palatable for many people. Meatless dishes have largely existed in the periphery of western society's culinary habits, something that has changed quite drastically in only a handful of years.
Both Stouffer's and Digiorno are food brands owned by Nestle; the first is best known for its lasagna products while the latter revolves around pizza. It's no surprise, then, that Nestle has announced the pending launch of two new food products under these brands that feature plant-based 'meat' alternatives: Digiorno Rising Crust Meatless Supreme and Stouffer's Meatless Lasagna.
Both of these new frozen food products will feature sweet Earth Awesome Grounds, which is a plant-free meat alternative from a company acquired by Nestle back in 2017. The plant protein used in meat alternatives varies; Sweet Earth, for its part, utilizes pea protein, the same used by Beyond Meat for its own vegetarian-friendly burgers.
Nestle USA says that it decided to launch these two products after conducting a survey that showed almost half of US consumers would consider eating these meat alternatives on a long term basis or that they're already consuming the food products. As well, around 30% of consumers indicated that though they haven't tried these alternatives yet, they'll do so if given the chance.
Customers located in the US will be able to purchase the two new food products starting early next year using Amazon Fresh.