Pizza Hut unveils chatbots for Messenger and Twitter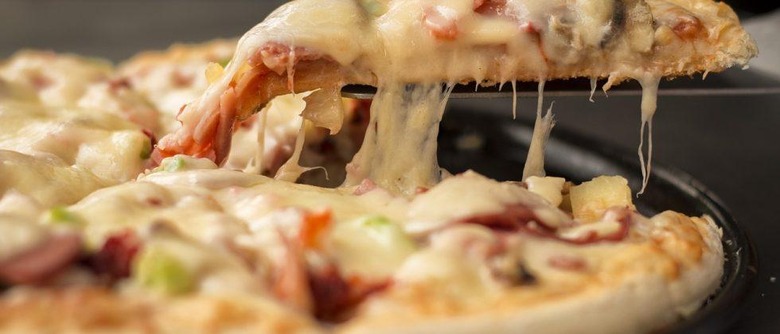 Pizza Hut has announced chatbots for both Facebook Messenger and Twitter; with them, social media users can view current deals, ask questions, and more. The chatbots were introduced at the 2016 Venture Beat MobileBeat Conference in San Francisco recently, and they'll be rolling out to the public this upcoming fall. This makes Pizza Hut the latest national pizza chain to embrace messaging technology; Domino's rolled out something similar not too long ago with emoji ordering.
Chatbots are bots in various chatting platforms — Facebook Messenger is particularly popular in this regard — that allow users to interact with them in certain conversational ways. The Pizza Hut chatbot is no exception; to see deals, for example, a Twitter or Messenger user can type "deals" and get a response back with the store's current promos.
For those located in the U.S., the chatbot will allow them to place orders that have been saved in their account, as well as orders that have been favorited. Asking a question that exists in Pizza Hut's FAQ will result in an answer, too.
Speaking about this, Pizza Hut's Chief Digital Officer Baron Concors said, "This launch reinforces our goal of being the most customer-centered pizza company with an emphasis [on] the simplification and personalization of our digital experience."
The conversational ordering bots will rollout this upcoming fall season, but specific dates weren't provided. It doesn't appear the feature will be available outside of the United States.