Pixelmator Pro is a Mac Photoshop alternative with AI features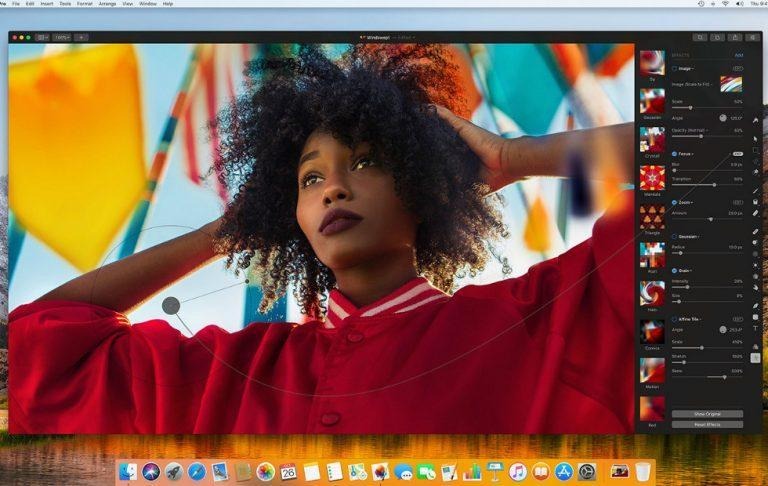 Pixelmator has just launched a powerful Adobe Photoshop alternative, and it only costs $60. Called Pixelmator Pro, this Mac exclusive boasts features that utilize machine learning for accomplishing certain tasks, not to mention a roster of other image editing tools. The app was previewed months ago and is now available for any Mac owner to buy straight from the Mac App Store.
Pixelmator Pro is a non-destructive photo editor, meaning you can make edits to your images without worrying about ruining the original copies. Everything is contained within a single window, presenting a clean, easily navigated interface. The company behind the app explains that its design is simple enough that newbies can use it, but that doesn't mean it's not a professional application.
While there is no shortage of Photoshop alternatives available, Pixelmator Pro stands out for a number of reasons, not the least of which is its AI-based features. The software utilizes Core ML to offer tools that let machine learning do most of the work. Those features include hyper-realistic object removal, eliminating the need to tediously patch up unwanted parts of an image, as well as the ability to automatically find the horizon in photos and to name layers.
The machine learning abilities aside, Pixelmator Pro has a bunch of features, including the ones you'd expect to find in a Photoshop alternative (paint tools, etc). The application is suitable for professional work thanks to support for raw images — including raw layers — as well as the HEIF format and support for Photoshop itself.
You can't get Pixelmator Pro for Windows, as it was designed specifically for macOS. As such, the application is fully integrated with Apple's desktop OS, including things like supporting split view. As you'd expect, the software also supports iCloud storage. Sound exciting? You can grab it as of today from the Mac App Store.
SOURCE: Pixelmator