Pixelmator for iPad sees massive update; new tools, tons of fixes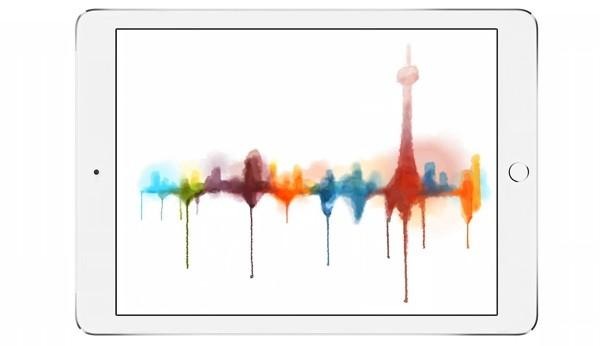 When Apple launched the iPad Air 2, they ushered the team at Pixelmator onto the stage to showcase their new iPad-only photo editing app. If you've not yet used Pixelmator on the iPad — it's about as good as it gets for mobile photo editing (and image creation!). Forgoing the list of filters many others want to feed you, Pixelmator is a bit more 'pro' than most other iPad photo editing tools. Today, an update brings in much more functionality, and some new tools for users to check out.
For photo editing, Pixelmator now lets users take a photo saved to iCloud for use as a layer. Support for RAW images is also incoming, as are some more sensitive tweaks like text rotation and image scaling.
If you're not editing photos, Pixelmator wants to get you painting. A set of 12 new watercolor brushes are now available, and a new color picker is also on order, which remembers your previously used colors. To get really precise, you can now use the color grid in the color picker to choose just the right shade.
Pixelmator also supports Adonit's SDK for their Pixelpoint technology. The pressure-sensitive tips on the Jot Script and Jot Touch can now be utilized with Pixelmator. If you don't yet have one of those styli, Pixelmator enhanced stylus sensitivity for all.
There's a lot more to the update than what we've covered here — and it's expansive. Already a great mobile photo editor/image creation tool, Pixelmator just got a lot better.
Source: Pixelmator (iTunes)