Pixel Qi details shipping products: teases screen improvements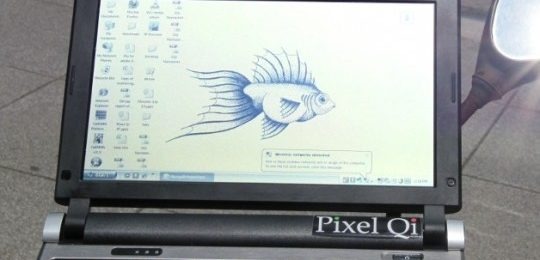 It's been awhile since we've heard anything from Pixel Qi, the company behind the color screen of the same name that allows viewing in direct sunlight. The screen has previously featured in products like Notion Ink's Adam tablet, as well as the OLPC XO-3. Mary Lou Jepsen has posted on the Pixel Qi blog giving a status update, including what products currently feature the screen tech, plus some more coming in the future.
There are 12 products in all, mostly making use of the the technology in laptop or tablet screens. One notably exception makes use of the screen in a car wash control system, allowing the operator to see the controls even in direct sunlight. And of course, there's the OLPC project, designed to be a low-cost computer aimed at developing nations. The focus there is on usability, such as the visibility of the screen, as well as being able to solar charge the panel or manually hand crank for power.
Two new tablets are mentioned as coming soon. The first is an ultra rugged tablet by Orchard, shown off at CES 2012. The second is a version of the ZTE Light 2 with a Pixel Qi screen. The ZTE Light 2 is a 7-inch tablet with a 1024x600 resolution screen designed to come in a low cost.
Finally, the company says its working on new and improved versions of the screen, which will feature "dramatically higher resolution and massively lower power". No hints on when we can expect to see those versions, but we would guess sooner rather than later.
[via The Verge]