Pixel 4 XL teardown reveals a mess of parts inside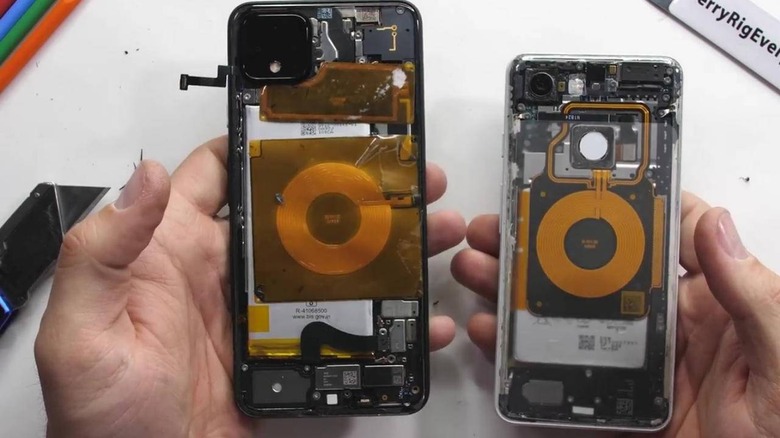 What should have been the Pixel 3's redemption may very well end up being worse than last year's Google flagship smartphone. The Pixel 4 was already off to a rough start in rumors and specs and its actual launch didn't exactly prove those wrong. While the cameras and pristine Android software remained impressive, the rest of the specs and features make it hard to justify the premium price tag. And now it seems that the Pixel 4 XL is just as convoluted on the inside as it was fragile on the outside.
Those who watched JerryRigEverything's recent durability test might remember how the Pixel 4 XL passed all but one of the YouTuber's tests. While the phone didn't become unusable, the frame cracked in four places corresponding to where the phone's plastic antenna lines are found. It turns out, that was only the tip of the plastic iceberg.
A more thorough teardown of the phone reveals a lot more plastic than what's used on almost all high-end smartphones these days. The side edges are practically all plastic with only a thin layer of aluminum on the outside. This may have resulted in the less than durable state of affairs. For a $900 phone, that's more than merely disappointing.
The Pixel 4 XL's insides are a smorgasbord of clips and screws, making repairs a chore. Google never really aimed for repairability in the first place but it's still sad to see how this year's Pixel phone seemed to have taken a step back compared to the 2018 Pixel 3 and in more ways than one.
Zack Nelson notes how the Pixel phones have gone from most repairable to the exact opposite in a little over a year, and that's only on the durability side of things. The Pixel 4, in particular, seems to have even fans feeling conflicted about Google's premier smartphone and worrying about the future of a brand that is still well-loved by Android purists.