Pixel 4 renders point to another controversial design element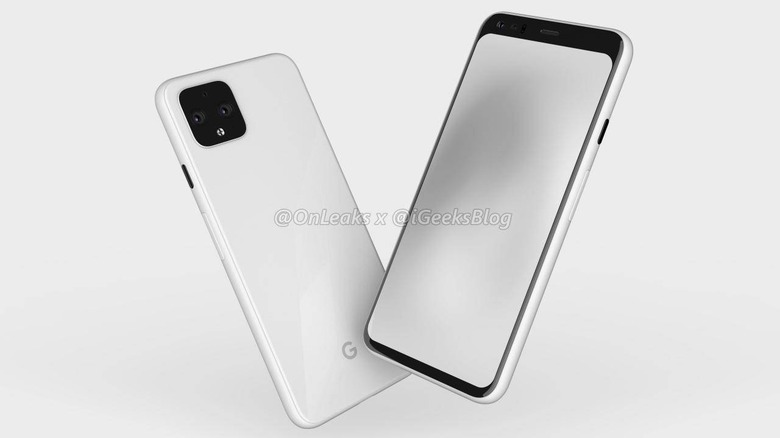 It seems that Google just loves stirring up controversy with its phone designs. Last year, it was harshly criticized for its large "bucket" notch. While it may have listened to that feedback to some extent, it has seemingly swung the other way as well. The good news is that neither the Pixel 4 nor the larger Pixel 4 XL will have any notch. The bad news is that both phones will have pretty large foreheads in addition to a very visible chin.
It doesn't seem like Google wants to jump on the train heading for Bezel-less Ville just yet. While it did squeeze out the side bezels, it left some rather sizeable ones at the bottom and now at the top, at least based on 3D renders from iGeeksBlog courtesy of @Onleaks. It's not all for naught, though, as that top bezel may house some hefty hardware.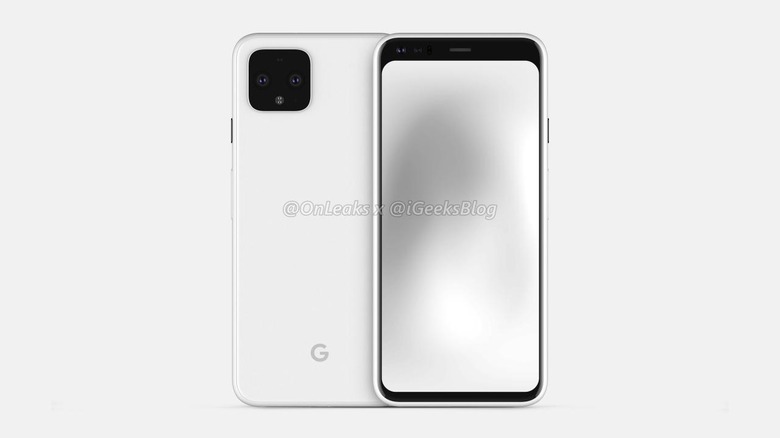 In addition to the usual front camera, the Pixel 4 is shown to also have another sensor beside it, believed to be a ToF sensor or some other imaging sensor needed for 3D face recognition. That will be necessary due to the lack of a fingerprint scanner on the back and, presumably, none under the screen either. The right side of the top bezel is visibly blank and the site theorizes it could be some gesture sensor from Google's Project Soli.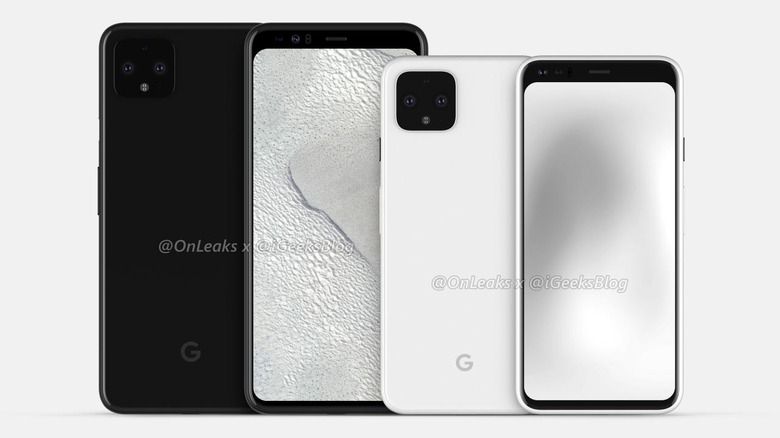 There doesn't seem to be much of a difference between the Pixel 4 and the Pixel 4 XL except in the size. Both will share the same design and, hopefully, the same set of sensors front and back. It isn't clear, though, if the smaller Pixel 4 will also have a third sensor under the square camera bump.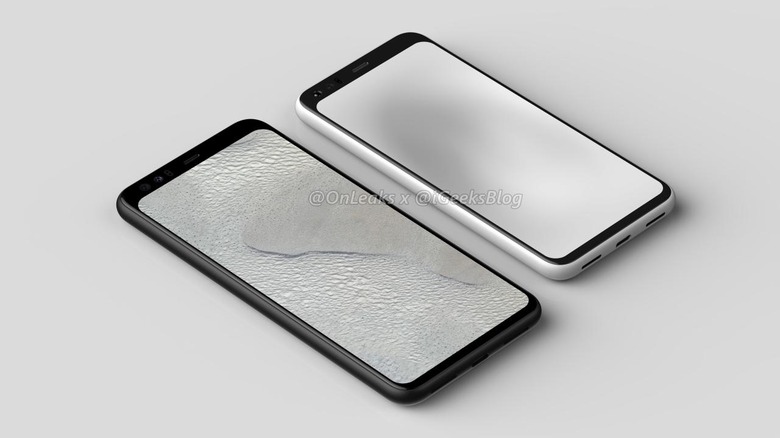 In terms of design, the Pixel 4 and Pixel 4 XL seem to be off to a rocky start. Nevertheless, the Pixel fans seem to be more accepting of those changes provided Google delivers excellent camera capabilities. It definitely needs to step up its game if it hopes to make the Pixel 4 sell better than its predecessor.