Pixel 4 Motion Sense gestures can be remapped but you need root access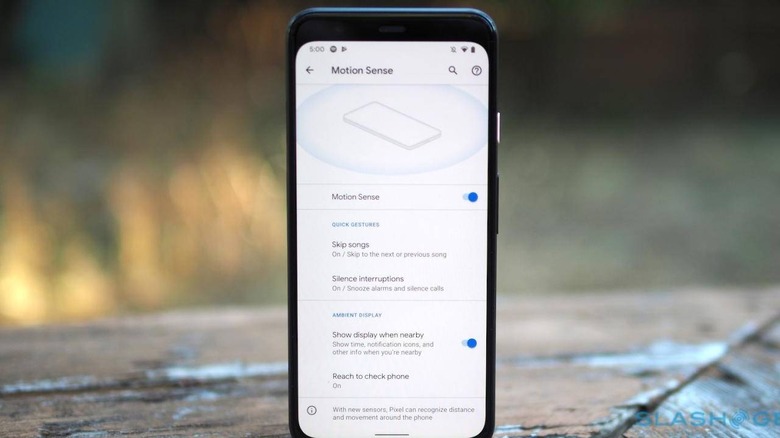 The radar-based Motion Sense is in danger of becoming the Pixel 4's Bixby Button, unwanted and unused. Or to be more precise, it's unused because it's actually unavailable in most markets, at least officially. Perhaps that's the reason why Google is in no hurry to make any Motion Sense API available to app developers to use outside of Google's official list. Fortunately, just like Motion Sense itself, some developers have developed ways to work around those limitations but it won't be an easy task.
There is no technical reason why the Pixel 4's Motion Sense can't work everywhere. It is, unfortunately, a matter of legality where the radar-based technology has not yet been approved for use. That might take a while but, unfortunately, the wait isn't easy on both developers and users.
Motion Sense is not only limited in market availability but also in scope. Aside from the precise list of multimedia apps that Google released, gestures work only on an even fewer number of apps. For that number to increase developers need access to some API they can hook into. Users who have no qualms rooting their phones, however, can take matters into their own hands while waiting.
XDA Senior Member ashergray modified Google's own Motion Sense Bridge app to broadcast intents whenever a Reach, Presence, Swipe, or Flick gesture is detected. These intents can then be sent to apps to control them, but that requires another tool like Tasker to juggle the actions and make the connections.
The process is definitely not for the faint of heart, especially since installing the modified Bridge app requires the Pixel 4 to be rooted. That, in turn, requires disabling Google's standard security and app integrity checks. But for some users, especially Pixel 4 owners who can't even access Motion Sense itself, rooting is the only way to use that hardware anyway.