Pixel 3a XL Spotted At Best Buy Ahead Of Next Week's Launch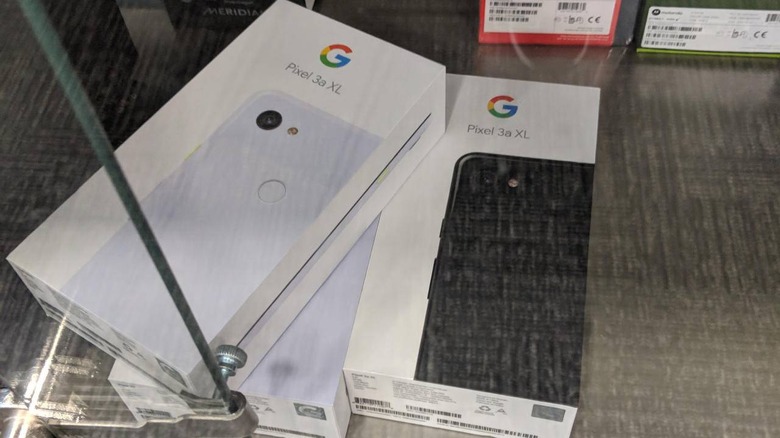 Last year's Pixel 3 may have been Google's, and the entire smartphone industry's, worst kept secret and nothing probably tops that. Although it's not even a close second, its mid-range cousin has also seen its fair share of leaks. Those have been unofficial, of course, but the most official leak is now available thanks to Best Buy. Unfortunately, the Pixel 3a XL packaging doesn't have much else to reveal that we haven't heard of before.
Retailers do have the tendency to jump the gun at times but, more often than not, it only happens online. However, some physical retail stores, especially Best Buy, sometimes puts out packages for keen customers to see days before they're supposed to launch. Not that they can buy those items anyway.
That seems to be the case when a reader sent Android Police sent photos of Pixel 3a XL boxes sitting in shelves within plain view. The Best Buy store in Springfield, Ohio may have overlooked the packaging and mistook it for the Pixel 3 XL. They are, after all, visually indistinguishable.
The boxes do confirm some details, like the "Just Black" color and, based on a different leak, "Purple-ish". The 6.0-inch Pixel 3a XL will also come with 64 GB of storage but the 128 GB model is nowhere to be seen. Neither is the smaller Pixel 3a in the picture.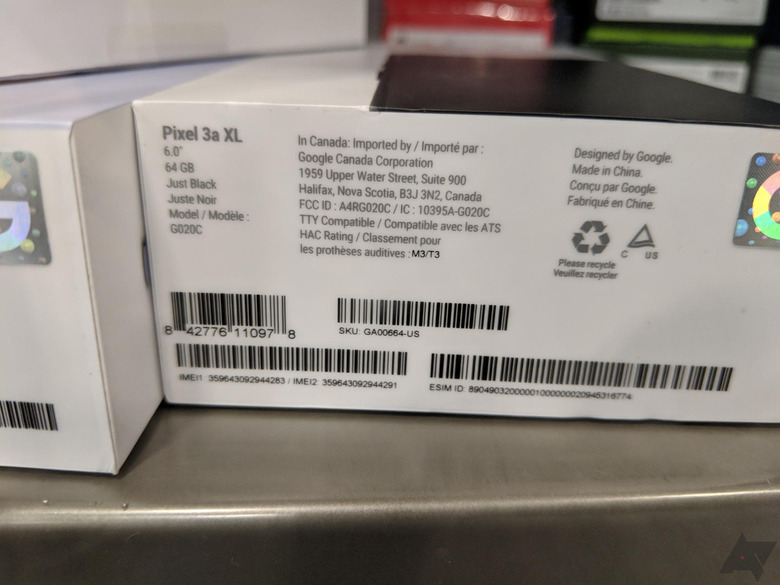 Again, nothing we haven't heard before but the sighting of the Pixel 3a XL as Best Buy does mean one thing. The devices are already in retailers' stockrooms, ready to sell next week when Google gives the green light.