Pixel 3a durability test gives a brief scare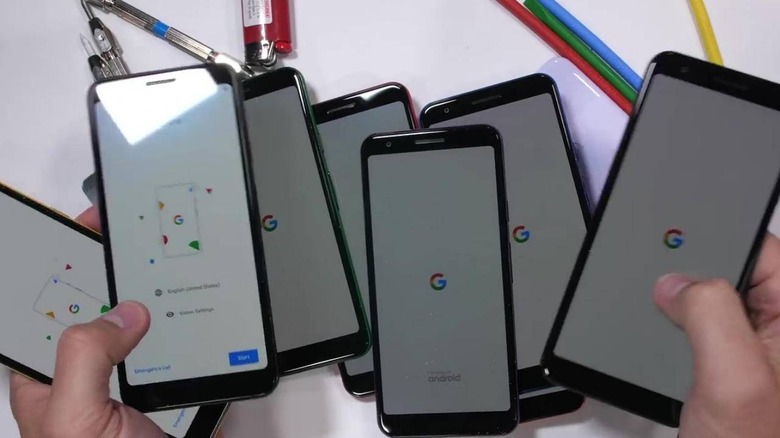 The Pixel 3a, which will forever be known as the cheap Pixel 3, took the spotlight only for a short while. It was quickly pushed off the stage by the OnePlus 7 Pro and the still ongoing drama surrounding Huawei and, unfortunately, the Honor 20 Pro. But while high-end flagships are still hogging the news, the Pixel 3a is still the smartphone of choice for Android purists on a budget. And as JerryRigEverything proved, it's a worthwhile long-term investment because it's going to last you a long time, despite its cheap price.
The Pixel 3a is, of course, made from plastic in order to keep the price point down. It's just ordinary plastic though, as it doesn't scratch too easily and even sounds like metal when attacked with a blade. And when it does scratch, the plastic beneath the coat of paint is the same color so dings and scratches won't be that visible.
Despite swapping out Gorilla Glass for Dragontail Glass, the Pixel 3a screen proves to be just as scratch-proof, at least until at a Mohs level 6. Just like in the old days, the fingerprint scanner on the back is protected by plastic. But scratch it all you want, it will still function perfectly.
The real test of the Pixel 3a's longevity, however, is the notorious bend test. Given its plastic construction and the creaking sound it makes when forcefully bent, you might think it will give in eventually. Good thing, then, that the test ends on a high note.
So for $399, you get a pure Android experience with a camera comparable to last year's flagships in a body that won't break easily. Of course, you will have to settle for a mid-range processor with matching RAM but, for some Android users, the benefits, not to mention the savings, far outweigh the disadvantages.