Pixel 3a could come with "Iris" Purple color, 64GB storage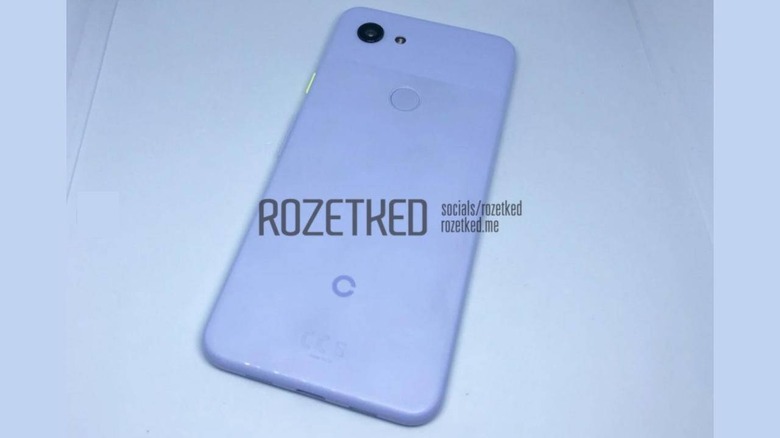 Premium phones such as the Galaxy S10 and the shiny new Huawei P30 Pro are vying for Android users' attention and money but for some such users, the only true Android experience is the one given by Google. Sadly, just like those phones from Samsung and Huawei, Google's Pixel phones are not exactly accessible to the majority of users. That's one reason why the Pixel 3a is gaining a lot of interest but Google may be adding one more: a purple color that could be exclusive to the mid-range line.
At a time when other smartphone makers are drowning their phones in a rainbow of colors, Google remains pretty stingy in that department. Aside from one-off options like Really Blue and Not Pink, the Pixel phones have mostly come in different shades of white and black. Even the beloved Panda hasn't made a return. So when word of a new Pixel color leaks out, you can bet it generates some interest.
According to WinFuture's source, the Pixel 3a will come in an "iris" color, describing it as a mixture of blue and violet. Normally, we'd call it purple but Google will surely have a catchy and amusing name for it just like with Blue and Pink. "Somewhat Purple", maybe?
Unlike with the more expensive Pixel 3 and 3 XL, the specs of the Pixel 3a and 3a XL seem to remain scarce or uncertain. Aside from their 5.6-inch and 6-inch screens, little is known with confidence. According to European retailers, the Pixel 3a will come with 64 GB of internal storage but the Pixel 3a XL's starting configuration is still unknown.
This would be a curious detail considering the Pixel 3 itself also starts with 64 GB. There might also be a 32 GB Pixel 3a, though its market availability is still unknown. At an expected 450 EUR ($510) price tag, the Pixel 3a could be more popular than the Pixel 3 considering having nearly the same features.