Pixel 3a And 3a XL Renders Won't Win Design Awards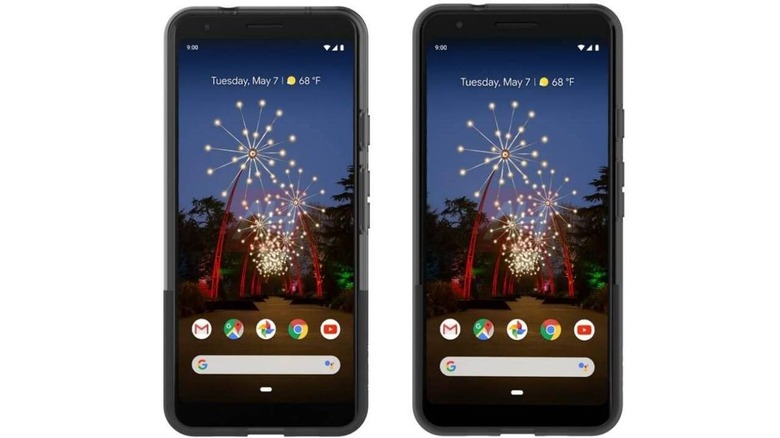 Smartphone users these days are easily wowed by gorgeous-looking phones that take equally gorgeous-looking photos. While having both style and substance in one product is ideal, there are some that may be willing to sacrifice a bit of glam for more muscle, especially if the price is right. That might be the appeal that the Pixel 3a and Pixel 3a XL will make because, at least based on this latest image, they're not exactly going to be that memorable in terms of design.
Granted, we're only seeing the front view of the phones but, as far as faces are concerned, they're not exactly that remarkable. These two would be the iPhone 8 or even the iPhone SE to Google's Pixel 3. Less fuss about appearances and materials and more about what's inside.
While Google is expected to cut back on the two phones' design, it hasn't held back on the specs. They may use a lower Snapdragon 600 or 700 series chip but RAM is expected to be at 4 GB, same as the more expensive Pixel 3. The 5.6-inch and 6-inch displays, for the Pixel 3a and 3a XL, respectively, will at least go as far up as FHD+. Strangely, the larger model will have fewer pixels than the smaller one. Neither, however, will have a notch.
The Pixel 3a and 3a XL could give what some Android users might want even from Google. A pure Android experience at an affordable price tag and with a 3.5 mm headphone jack. The latter is something that Google turned its back on in 2017.
Unlike the Pixel 3, there have been little authoritative leaks about the Pixel 3a. Android Headlines, however, is confident these renders are the real deal. If so, then that May 7 date on their screens also mark when they will finally be revealed to the public.