Pixel 3 XL's notch receives some scathing critiques from Samsung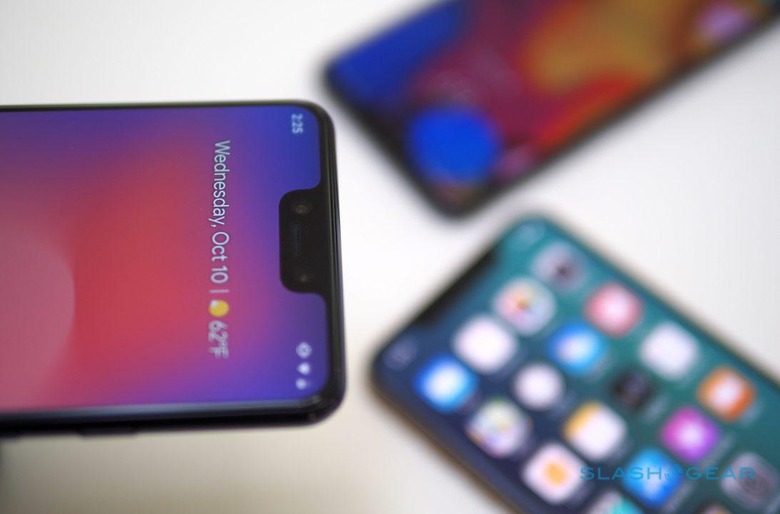 Google's Pixel 3 reveal event has come and gone, and in the aftermath, a lot of people have been focusing on the Pixel 3 XL's notch. Among them is the person responsible for managing Samsung's Twitter account, as the company has gone on the offensive. As it turns out, Apple isn't the only company Samsung is willing to roast in the public eye.
Samsung has posted a few not-nice comments about the Pixel 3 XL's notch on Twitter. Many of these come as replies to Google's Pixel 3 advertisements, or as replies to other users tagging Samsung in their own posts. Regardless of the circumstances surrounding these jab, the unifying theme is that there isn't a positive comment to be found among any of them.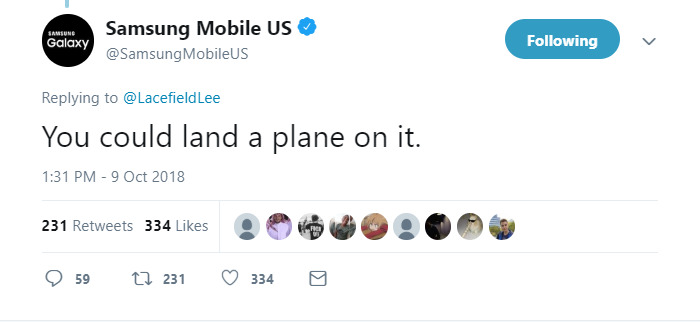 In a reply directly to Google, Samsung says, "You could land a plane on it," seemingly referring to the notch on the phone. It's also possible that Samsung is talking about the size of the Pixel 3 XL itself, but considering that the company's own Galaxy Note 9 is a similar size, it's not very likely. "It's time to botch the notch," Samsung said in reply to a different user who was dismayed by the Pixel 3 XL's design.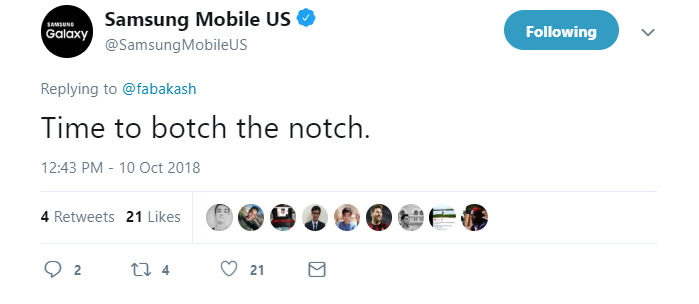 When one Twitter user suggested that Google copied "a lot" from Samsung in its smartphone design, the company once again chimed in by saying, "Not everyone is born to lead." We're used to seeing Samsung take jabs at Apple – its largest competitor in the smartphone space – but it seems that it doesn't mind going on the offensive against other Android manufacturers on heels of a big announcement.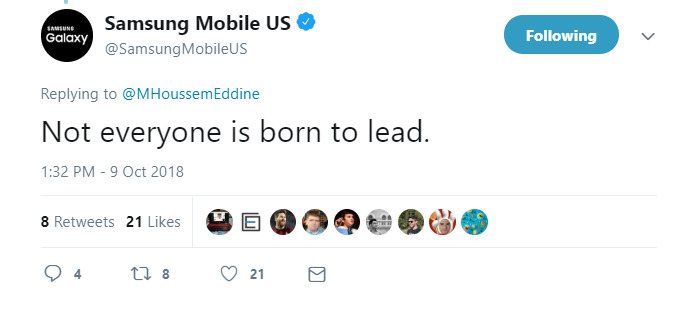 Samsung is the dominant force in the Android space, so it'll be interesting to see if the phones in the Pixel 3 line can do anything to chip away at its market position. Aside from the iPhone XS Max, the Pixel 3 XL is likely the biggest threat to the recently-launched Galaxy Note 9, so it isn't all that shocking to see Samsung poke and prod at an apparent weakness of the handset. What do you think of the Pixel 3 XL's notch? head down to the comments section and share your thoughts.