Pixel 2 XL display will get more vivid colors, Google talks about burn-in issue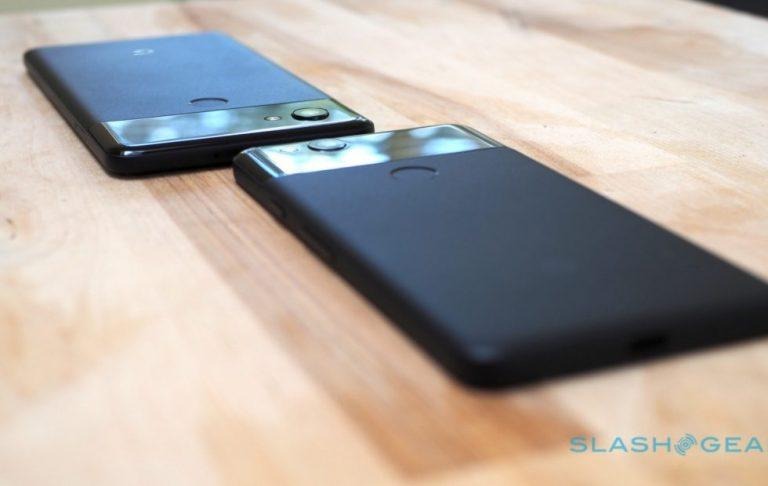 Google just posted a statement about Pixel 2 XL display issues, revealing that it will indeed release more vivid color options via a software update in the near future. The company previously indicated that it would consider releasing such a feature if user feedback indicated that it was necessary. However, as far as the burn-in issue is concerned, Google has mostly dismissed the worries, saying that it's "in line with that of other premium smartphones."
The Pixel 2 XL display has been a source of controversy since the phone started making its way out into the wild. Though Google says it decided to go with a 'natural' color arrangement with the device's pOLED display, many users consider it 'dull' in comparison to other OLED smartphones on the market. There's also an issue involving a serious blue tinting that appears when viewing the phone from an angle.
On top of this, users began reporting burn-in issues in as little as a week of usage. With this issue, which Google calls differential aging, a ghosting of an image is left on the screen even if that element of the UI is not pulled up. One user, for example, shared an image showing a burn-in of the lower menu that was visible even when that menu wasn't actively on the screen.
These myriad of display concerns have left consumers hesitant to take the plunge on Google's larger Pixel 2 smartphone — it should be noted that the smaller Pixel 2 doesn't share these troubles as it doesn't use the same panel.
Google had previously issued a statement that addressed the color vividness concerns, saying that it would consider adding more options if the existing 10% color boost didn't prove adequate based on user feedback. That is apparently the case, as Google has revealed via a statement on its Google Product Forums that additional controls will be added 'in coming weeks' to increase the saturation/vividness.
As for the burn-in claims, though, Google doesn't seem terribly concerned. Talking about it, Google Hardware's Mario Queiroz said:
Regarding differential aging, we put all of our products through extensive quality assurance before launch and in the manufacturing of every unit. Thorough testing of the Pixel 2 XL display shows that its decay characteristics are similar to OLED panels used in comparable products. Our current investigation of burn-in, which started as soon as we received the first user report on October 22, confirms that the differential aging is in line with that of other premium smartphones and should not affect the normal, day-to-day user experience of the Pixel 2 XL. Regardless, we use software to safeguard the user experience and maximize the life of the OLED display, and we'll make ongoing software updates to optimize further.
Despite that, Google is giving all Pixel 2 and Pixel 2 XL devices a two-year worldwide warranty "to give users peace of mind."
SOURCE: Google Product Forums