Pixel 2 update to fix biggest complaints now rolling out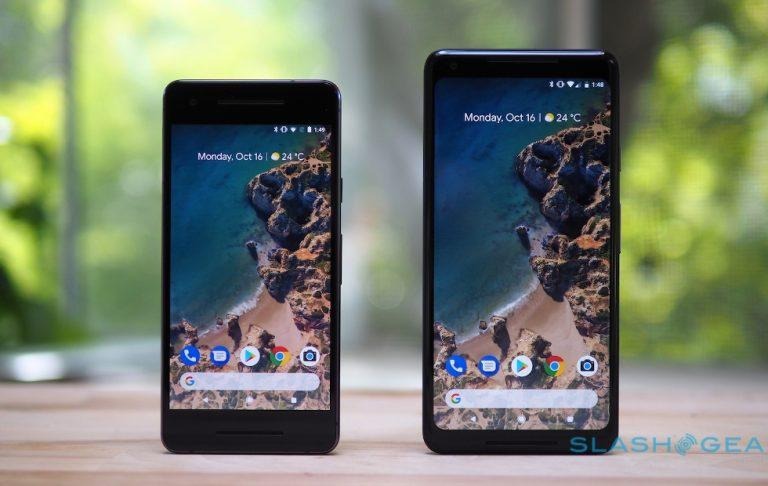 Google's Pixel 2 and Pixel 2 XL are easily two of this year's most talked about smartphones. And not in a good way. The Pixel 2 XL especially has been plagued with many issues that, while not exactly terrible or even life-threatening, have detracted from the enjoyment of the device. Google has promised that everything can be fixed with a software update and owners can now put that theory to the test as Google finally rolls out the November software update for the embattled smartphones.
The list of issues with the Pixel 2 XL and, to some extent, the Pixel 2 didn't seem to end. Fortunately, they have and are really limited to a few notable ones. First on the list has been the Pixel 2 XL's muted colors, which Google has defended to be more realistic than the overly saturated colors that users seem to prefer. To resolve this, the update will add a new Saturated color mode so that users can choose their own poison.
Another display-related Pixel 2 XL complaint has been the case of burn-in. Google continues to deny any lapse in quality control in making the smartphone. Again, Google's answer is the software update that will make the navigation bar fade out in order to combat burn-in.
The Pixel 2, on the other hand, has had better luck with displays but have exhibited clicking noises that may have been related to the NFC radio. That too is getting a fix for November.
Google promises that more enhancements will come in December but these first few need to be pushed out the door to prevent losing even more customers. The update also coincides with the roll out of the November security bulletin for
and
devices which, among other things, include the patch for the KRACK vulnerability.
SOURCE: