Pixar Names Main Building After Steve Jobs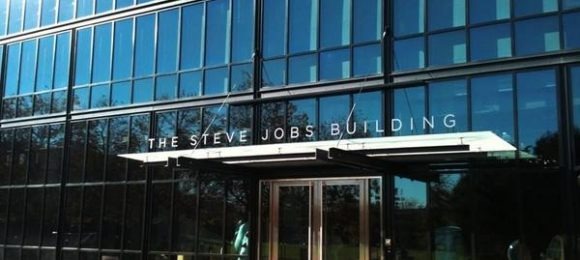 When you think of Steve Jobs, you may think of him as the guy who founded and ran Apple, but he was also a big investor in the animated movie studio Pixar, when he invested $10 million to purchase Pixar from Lucasfilm in 1986, and then was sold 20 years later to Disney for $7.4 billion. The studio has now named it's main building on its headquarters after the man himself.
Pixar put in a brief but touching tribute to Steve Jobs in the end credits of Brave, Pixar's latest film. However, the folks at Pixar wanted to do something a little more permanent in order to honor the man that is claimed to have dug Pixar out of a rut in order to become profitable. So, the company decided to name its main building after Jobs.
Now known officially as the The Steve Jobs Building, the plans and ideas of the main building on Pixar's campus was actually thought up by Steve Jobs himself. Instead of having separate buildings for different departments, Jobs wanted one huge building with a large atrium that would encourage random encounters between employees.
Brad Bird, director of The Incredibles and Ratatouille, said that "the atrium initially might seem like a waste of space, but Steve realized that when people run into each other, when they make eye contact, things happen." Of course, that was Jobs's plan. By encouraging employees to run into each other in the hallway, he wanted new ideas to form that otherwise wouldn't have been thought of.
[via Pixar Times]