PIRO Windoro Cleans Windows Like the Roomba Cleans Floors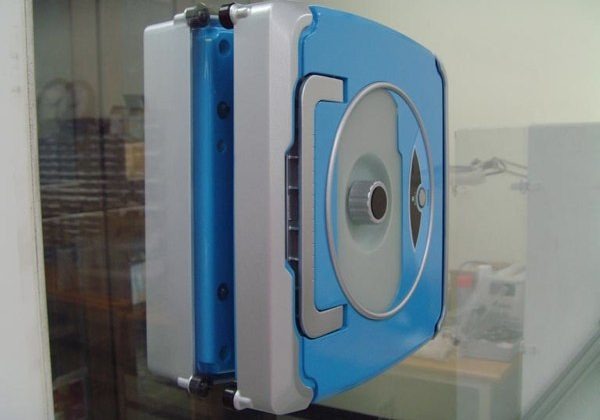 With everything that people have to do today, it's hard to find time to clean your living quarters. That's why miniature robot cleaning devices like the Roomba are such a hit. Just turn it on, and watch as it cleans your floors, as you continue to do whatever it is you need to do. Timers help, too. But, up until now cleaning your windows was something you had to take time out of your day to do. Not anymore, thanks to PIRO's Windoro, which fastens to your windows, and cleans them just like the Roomba cleans your floors.
The PIRO Windoro is fastened to the window thanks to two parts. The reciprocal cleaning portion is attached to the main unit courtesy of neodymium magnets. You need to be able to access both sides of the window, so it may take two people to get this little bot where you want it. And, if you're in a high-rise somewhere, and your window doesn't open easily enough to get the bot in place, it probably wouldn't be recommended to try and install this on your own.
The Pohang Institute of Intelligent Robots, PIRO, believes that the Windoro is going to sell quite a bit, and estimate sales of upwards of $43 million, or 50 billion won. However, the company didn't come clean on a release date or what the Windoro will cost. So until those details break cover, go ahead and check out the video below.
[via Plastic Pals]