Pirelli smart tires give drivers details via internal sensor and app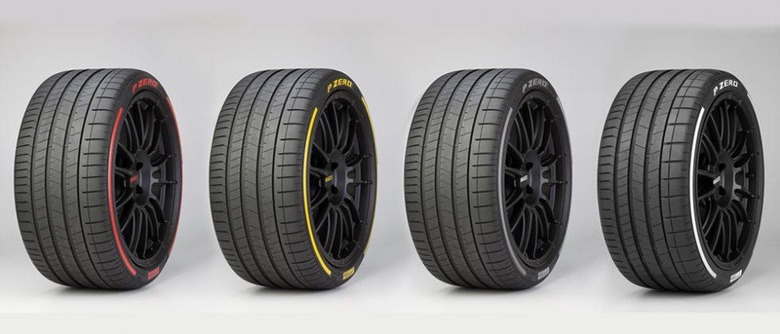 Pirelli has taken the wraps off its new smart tire platform, introducing a way for drivers to get some vital details about their vehicle directly on their mobile device. Called Connesso, the platform works with the maker's Winter Sottozero and P Zero tires via a sensor in the tire's internal wall. This sensor gathers data which is then shuttled to the related mobile app.
According to Pirelli, its Connesso product is a digital platform that works with that aforementioned integrated sensor, something that will be initially available in the U.S. on the 19-inch and larger P Zero and Winter Sottozero tires. That launch will be this summer followed by 'principal markets' in both the Far East and Europe.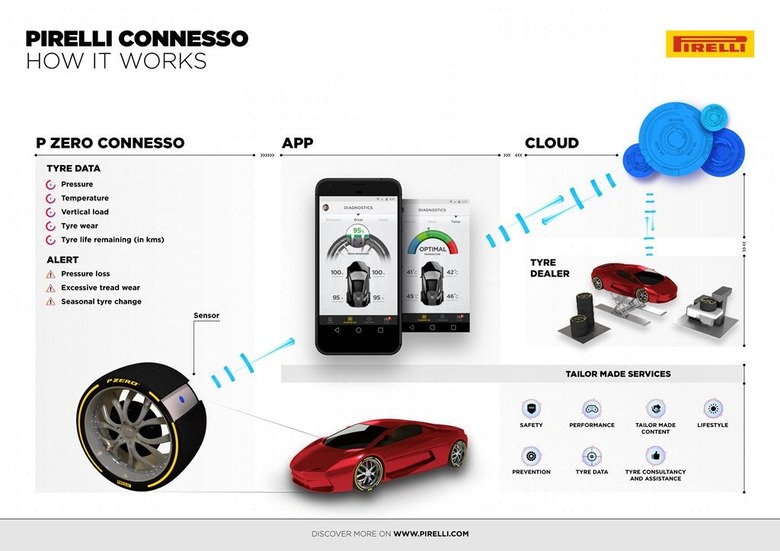 Pirelli considers Connesso a 'tire accessory' that is able to provide drivers with things like the maintenance and use of the tires, as well as info about their current status. The sensor within the tire is connected to the company's Pirelli Cloud product, and the data is ultimately delivered to the driver via the smartphone app.
The company goes on to say that its sensor doesn't impact the tire's physical performance, and that its overall weight is only 'a few grams.' Users will be able to see the tire's temperature and pressure, the amount of wear, how many miles have been put on each tire, as well as a pressure gauge feature for inflating the tires.
As with many smart systems, the app will also deliver relevant alerts to the owner, such as when a tire (or two, etc) experience low pressure levels, as well as alerts when the wear level is getting excessive. The app will go so far as to point out tire dealerships nearby and, if desired, will book an appointment for servicing.