Pipo X8 mini PC is a cross between a tablet and table PC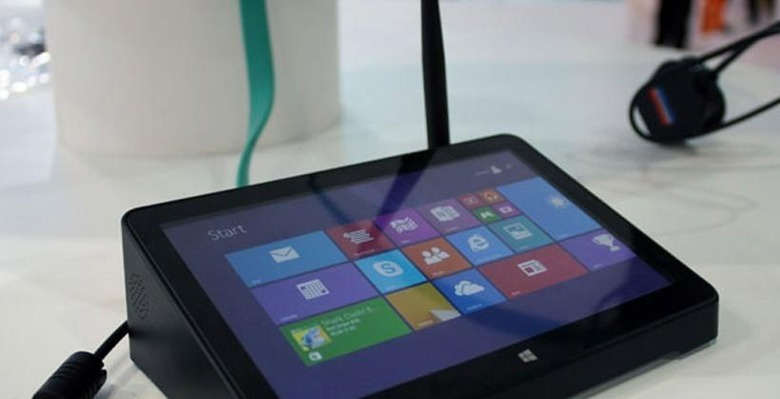 There are plenty of all-in-one PCs on the market today and they all share a common form factor and look like a traditional LCD PC screen sitting on the table. We are also all familiar with a tablet form factor with a flat screen and all the hardware inside. A new PC called the Pipo X8 is sort of a cross between those two from factors.
It's not completely flat like a tablet, but it doesn't stand vertically like an all-in-one either. The X8 is called a Windows TV Box + Desktop Tablet by the maker of the system. It lacks a built in battery so it isn't designed to be portable.
The form facto came about in part as a way to make a device designed to be used stationary like a computer that is able to bypass Windows licensing fees. Microsoft doesn't charge for Windows 8 with Bing on tablets that have screens under a certain size. The screen in this instance is a 7-inch unit with resolution of 1024 x 600.
The screen is touch sensitive and supports up to five points at once. It uses an Atom Z3735F processor at 1.8GHz or an Atom Z3736F at 2.16GHz. That processor is paired with 2GB of RAM and 32 or 64GB of storage. The machine will launch in May for about $100.
SOURCE: Notebookitalia.it