Piper Security System Is A Sleek Way To Monitor Your Home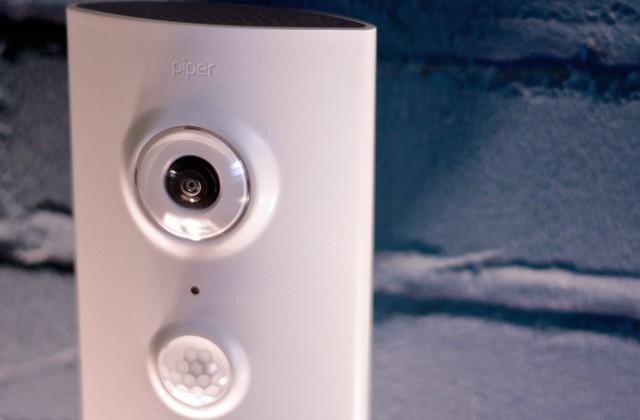 Home security systems aren't exactly known for being sexy. However, the Piper is aiming to change all that. Developed by Ottawa-based BlackSumac, the Piper strives to give home security and automation a new look while offering up a robust feature set. And the startup is hoping to use crowdsourcing platform, Indiegogo, to bring it all together.
The Piper features a camera pod that sports a fish-eye lens right in the center of its body. It's about the size of a computer speaker and features sensors for motion, humidity, and temperature, allowing you to keep tabs on your surroundings. It also has Z-Wave support, so you can easily utilize external sensors to create and follow rules you set using the Piper iOS or Android app. For instance, if a sensor detects unaccounted for movement, video can start to record or send you a text message to alert you of a potential intruder if you're not home.
You can create rule sets for a variety of situations. For instance, the Piper would abide by different settings while you're at home, at work, or on vacation. Now, this system won't replace a professional security system, but it may act as a little bit of security for renters or home owners who don't like the professional systems' high price tags.
As of this posting, the Indiegogo campaign for the Piper has been up for two days and it's sitting pretty at over $46k–nearly half of its $100,000 funding goal. Word to the wise: if you want to back this project and actually get your hands on this piece of home automation equipment, you're going to have to spend over $200–all the early-backer, cheaper perks have been claimed.
VIA TechCrunch